At the end of August, T'ruah — the organization I lead — submitted a request to the New York Attorney General's office to investigate whether the U.S. fundraising arm of Honenu and its fiscal sponsor, The Central Fund of Israel (both based in New York) are violating the conditions of tax exempt status by funding cash payments to Israelis accused or convicted of terrorism.
We took this action in response to the horrific "price tag" attack that killed an eighteen-month-old baby and his father, and left his mother and brother in critical condition, as well as the more than 100 other documented cases of violence against Palestinians in the first six months of this year. As rabbis and Jews, we cannot simply condemn such murders; we must also ensure that we do not inadvertently enable such actions in the future.
Honenu is best known for conducting and funding legal defense for Israeli Jews charged with taking part in terrorist activities against Palestinians. If this were Honenu's only function, we would have no complaint. Every person accused of a crime deserves a fair trial, no matter who that person is or how distasteful his or her crime. The Torah, human rights law, U.S. law and Israeli law all agree on this point.
But disturbingly, Honenu does not only support legal defense. The organization also appears to give cash grants to Israeli Jews accused or convicted of terrorism. According to its Hebrew-language website, Honenu "supports the families of the imprisoned in an individualized way, according to the economic and personal needs of the family and the children." As part of an expose on Honenu for the Israeli station, Channel 10, a reporter called the mother of Ami Popper, convicted of murdering seven Palestinians in 1990, to ask what happened to the 6300 shekels that Honenu gave to the family in 2013. Her response: "It doesn't go to me. It goes to Ami."
Honenu has also provided financial support to Yigal Amir, who assassinated Prime Minister Yitzchak Rabin nearly twenty years ago. The most recent Israeli filings also include grants to the families of Shlomi Dvir and Ofer Gamliel, convicted of placing a bomb next to a Palestinian school in East Jerusalem.
U.S. law clearly prohibits the provision of material support to terrorists or to terrorist organizations. The U.S. treasury department has, in the past, frozen the assets of U.S. charities found to be funneling money to terrorist groups such as Al Qaeda, Hamas, and the Tamil Tigers. We believe that Honenu's financial support of convicted terrorists crosses this legal line as well.
As a rabbinic organization committed to human rights and the pursuit of justice in both Israel and the United States, we are deeply troubled by the likelihood that U.S. tax exempt donations finance Israelis convicted of terrorism. Our Jewish community rightly criticizes the Palestinian Authority for providing financial assistance to Palestinian prisoners and to the families of terrorists. We must hold our own community to the same standard.
The Torah forbids "plac[ing] a stumbling block before the blind." [Leviticus 19:14] Later Jewish law understands this law, in part, to forbid providing material support for transgressors. Moses Maimonides writes: "It is forbidden to sell [weapons] to a Jewish criminal, for this will constitute strengthening the hands of transgressors and causing them to stumble. . . Anyone who strengthens the hands of evildoers, who are blind and do not see the way of truth because of the lust of their heart, is held liable for transgressing a negative commandment." [Mishneh Torah, Laws of Murder and the Preservation of Life 12:14]
Unfortunately, it's difficult to determine how much U.S. money goes to Honenu. Until 2010, the organization operated as an independent tax exempt organization. That year, the group raised about $233,000 in the United States. Since then, donations to Honenu have gone through the Central Fund of Israel, which raises more than $16 million a year according to its 2013 tax filings (the most recent available).  These tax forms offer little information about the destination of the more than $15 million in grants that the Central Fund of Israel reports disbursing each year. No recipient organization names appear on the tax filings. All recipients are listed as being in the "middle east." It is impossible to tell how much of the grant money goes to Honenu.
As Jews, we have a responsibility to ensure that our own community does not give no-strings-attached financial support to Israeli terrorists, even while insisting that everyone accused of terrorism or other heinous crimes receives a fair trial and legal support.  As Americans who effectively subsidize tax-exempt organizations by allowing donors to reduce their own tax payment, we must insist that these groups follow U.S. law prohibiting charitable dollars from financing terrorists or their organizations.
Rabbi Jill Jacobs is the Executive Director of T'ruah: The Rabbinic Call for Human Rights
Support the New York Jewish Week
Our nonprofit newsroom depends on readers like you. Make a donation now to support independent Jewish journalism in New York.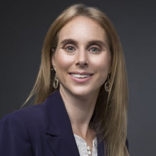 is the the CEO of T'ruah: The Rabbinic Call for Human Rights, an organization that trains and mobilizes more than 2,300 rabbis and cantors and their communities to bring a moral voice to protecting and advancing human rights in North America, Israel and the occupied Palestinian territories.
The views and opinions expressed in this article are those of the author and do not necessarily reflect the views of NYJW or its parent company, 70 Faces Media.