Not surprisingly, news of Richard Joel's announcement that he will not seek another term as president of Yeshiva University after his contract ends in June 2018 evoked mixed reactions in the YU community and beyond.
As a longtime admirer of Joel and his accomplishments, I appreciate the unique complexity of his position, at the helm of both a major educational institution and a religious movement. He is only the fourth president of YU in the last century, and the first who is not a rabbi. 
YU (my alma mater) has more than 7,000 students at its high school, undergraduate and graduate schools, including medicine, law, social work and the rabbinate. The school's motto is "Torah U'Madah," which suggests the search to combine fealty to Jewish learning and law with serious engagement in modernity. Joel presides at a time when those inherent tensions — and the divisions within Orthodoxy — are growing. They are sometimes played out in dramatic fashion within the halls of the university over social and religious issues ranging from women's Talmud study to acceptance of gay and lesbian students. 
"It's a complicated job," Joel told me during an exclusive interview the day of his announcement that he would be stepping down, which set off speculation as to the timetable for his departure and the impetus for it, as well as who would succeed him.
Some say Joel's announcement was hastened by a board of trustees concerned about his leadership and his ability to fundraise effectively going forward. He maintains that he had long made clear his plan to step down after the completion of his third five-year contract, which began in 2003. Most likely both statements are accurate.
Joel, 65, said he informed the board this past week to "start the process [of finding his successor] as soon as possible," adding that YU is "now in a strong position" to go to the next level. "Its infrastructure is built and runs well and aggressively, with excellent people."
He characterized YU's financial difficulties today as similar to "any university without a large endowment.
"Existentially, Yeshiva is not in trouble," he said.
Some insiders believe that assessment is premature. Among Joel's critics are those who saw YU's financial crisis spiral out of control these last few years, precipitated in large part by the Madoff scandal, and believe Joel should have stepped down already, arguing that he lacks the management and business skills necessary to turn things around. They are hopeful the process for the selection of Joel's successor will begin sooner rather than later. (The announcement did not indicate a timetable.)
Others, who have followed his 28-year career in organized Jewish life as a dynamic and passionate visionary — first saving Hillel, the Jewish campus organization, from the brink and, then his first five years at YU, revitalizing and expanding the bastion of Modern Orthodoxy — are more sympathetic to his situation. They point out that the two major crises YU has had to deal with in recent years — the financial mess and subsequent sex abuse scandal involving rabbis who taught at YU's boys high school in the 1980s — took place either before Joel took the helm or were beyond his control.
At his best, Joel has had the ability to turn tired institutions into exciting places through his endless enthusiasm, bold ideas and sheer force of personality. He transformed Hillel from a struggling kosher haven for observant college students to a thriving presence on campus with a mission to reach all types of Jews through expanded programming. Much of that success was due to Joel's ability to convince major philanthropists like Edgar Bronfman, Michael Steinhardt and Lynn Schusterman to support his concept of a big-tent Hillel here and around the globe.
Support the New York Jewish Week
Our nonprofit newsroom depends on readers like you. Make a donation now to support independent Jewish journalism in New York.
On a personal and professional level, I came to appreciate Joel's skills as a thoughtful leader when, still with Hillel, he was appointed in 2000 to chair the Orthodox Union's special commission to deal with the Rabbi Baruch Lanner sex abuse scandal. (The Jewish Week broke and followed the Lanner story for several years.) Though I was not privy to the deliberations of the committee, I noted how Joel established high standards for the delicate task and pursued it with integrity. The committee's findings resulted in confirming Lanner's culpability and the need for the OU and NCSY, its youth arm, to make major internal changes, much of which it did.
It was Joel's qualities as a creative thinker, motivational leader and successful fundraiser — combined with his commitment to Modern Orthodox practice and values — that made him an attractive candidate for the YU presidency. His first years at the helm were marked by a burst of enthusiasm and growth as Joel worked to connect personally with students, raise the level of the curriculum, expand the tenure track and enhance the physical campus. The creation of the Center for the Jewish Future, a project to "shape, enrich and inspire the contemporary Jewish community" through YU's resources, is an example of bold outreach and innovation Joel sought. But when YU was hit hard by the Bernard Madoff scandal — board treasurer Ezra Merkin invested YU funds with Madoff, a trustee, without the board's knowledge, costing the university an estimated $100 million — the Center for the Jewish Future became a symbol to some of overreach, if not hubris, in a time of retrenchment.
Money problems increased as YU's total deficit ballooned to more than $100 million, and major gifts from donors became more difficult to attract. YU's bond ratings sank. Budget reductions, including salary freezes and cuts to retirement benefits, resulted in serious morale problems and a no-confidence vote in Joel by the faculty this year.
But Joel, a warm, outgoing man with an optimistic outlook and gift for eloquence, continues to describe a YU education as "ennobling and enabling" generations of leaders. He makes the case for examining not only the dollars and deficits that have been emphasized during his tenure but, less tangibly but equally important, "the slow revolution" that has taken place within the study body.
"We are a more vibrant and nuanced body today," he said, offering a "fully integrated life of menshlichkeit and values." He speaks personally and emotionally of students he has met who exemplify "the moral mission that is part of this university." Students whose volunteer leadership in social causes extends beyond the Jewish community, widening the horizons of Orthodox young men and women.
A YU education can't just be measured by dollars and grade point averages, Joel said. (Undergraduate tuition is just under $38,000 a year, with only 20 percent of students at full tuition; the balance receives some form of aid.)
"When parents ask me if they should send their son or daughter to YU," as opposed to less expensive colleges, "I ask them if they think Jewish commitment should be what fuels" their children and if they value "who their children's best friends will be," Joel said. With its nurturing environment and curriculum in both Judaic and secular studies, "we believe a YU education promotes shlaimut, or wholeness, and a life of integrity," he added, and enrollment has grown. 
The announcement Joel sent out last week to students, alumni and staff, headlined "New Beginnings," highlighted the completion of the long-sought deal to have the Montefiore Health System assume "operational and financial responsibility" for YU's Albert Einstein Medical School, which has been a major drain on the university's finances. It also noted "an additional $15 million" gift from longtime supporters Mordecai and Dr. Monique Katz to help launch a new School of General Studies and Continuing Education, which will grant degrees and host YU Global, the online courses and other forms of blended education intended to increase revenue by attracting students around the world.
Reflecting on the High Holy Day season, Joel worried aloud about the lack of civility in Jewish life. "We try to teach our students that they can disagree fiercely but in ways that honor each other."
He pointed out that in the YU beit midrash (study hall), students "sit across from each other and study Talmudic arguments for the sake of Heaven. But that culture must be translated into societal terms. That is the core of my belief. And I'm much more confident of these young people today than I've ever been."
He is still enthusiastic about his work as well, though he notes that it is "not without its price" and "not a day has been easy." He tends to take criticism personally and observes that "in a world not attuned to boundaries and nuance, we [YU] are both."
Those rooting for YU to right itself financially and thrive academically extend beyond its students and alumni. In an increasingly divided Jewish community, with growth coming from charedim on the right and unaffiliated on the left, Modern Orthodoxy is seen as a potential bridge and connector. Richard Joel believes passionately in that role, and while it is still too early to assess his tenure, it should be noted that there is serious talk at YU of finding more than one successor for him. Some insist it is unrealistic to expect one individual to possess all the qualities needed to lead the institution, including symbol of Modern Orthodoxy, charismatic motivator, fundraiser and business manager. There is already talk of dividing the job between a president and CEO.
Support the New York Jewish Week
Our nonprofit newsroom depends on readers like you. Make a donation now to support independent Jewish journalism in New York.
But Joel believes the current model is a "realistic one" and that there is "someone out there who can do well and better." He hopes to continue writing and teaching after he steps down, noting that he very much enjoys the course he teaches now, "Leadership in the Not-For-Profit World."
Joel's own leadership is still being debated; it may well be that his overall contribution to the renaissance in American Jewish life before, during and after his presidency will be far more appreciated if and when YU's financial crisis is resolved.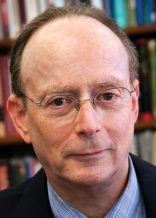 was editor and publisher of The Jewish Week from 1993 to 2019. Follow him at garyrosenblatt.substack.com.
The views and opinions expressed in this article are those of the author and do not necessarily reflect the views of NYJW or its parent company, 70 Faces Media.