"Avi," a Jewish college student and supporter of BDS (Boycott, Divestment and Sanctions), the movement to delegitimize Israel, was defending his position in a tense discussion with a number of pro-Israel supporters at a conference last week.
"Are you concerned that BDS has galvanized Zionists here and in Israel and throughout world Jewry against you?" a leader of a national Jewish organization asked.
"We are going to kick your ass," "Avi" responded slowly and firmly. "You'll lose by demonizing me and many other young Jews. My friends know I'm not a self-hating Jew or anti-Israel, I'm expressing Jewish values [about human rights and against oppression]." Critics of BDS "look afraid and dumb" in trying to marginalize sincere Jewish young people, he added.
One after another, the establishment Jewish voices in the room — including lay and professional leaders of mainstream Jewish organizations — struggled to make their case against BDS, only to be met by Avi's pointed counter-arguments. He asserted that supporters of Israel should welcome the fact that the BDS movement advocates non-violence, and appreciate that it seeks to break the dangerous status quo in the Israel-Palestinian conflict because the current situation is "untenable, a failure."
The sharp and spirited 90-minute discussion took place at The Conversation, the annual 48-hour retreat for about 50 Jewish thoughtful, accomplished and creative women and men from around the country, sponsored by The Jewish Week. Set on a farm in rural Maryland at the Pearlstone Conference Center, the gathering is unique in Jewish life in that it is free-wheeling, has no political or religious agenda, and is off the record. It offers no speakers, panels or plenaries. Instead, the invited participants, a diverse mix of lay and professional leaders and future leaders with a wide range of viewpoints, ages and hometowns, choose their own topics on the spot. The result is a remarkably candid and intense encounter, with plenty of free time for informal schmoozing and levity, too.
In all, the participants took up more than 30 of the topics they posted on a conference center wall over the three days, with some discussions having as few as two or three participants, and others drawing many more. The largest by far this year was the second of two BDS-focused sessions, with the role of "Avi" initiated by a J Street supporter. He explained that he was motivated to do so because he felt a number of mainstream Jewish groups see him and his peers as opponents of Israel, when they see themselves as supporters of Jerusalem who are critical of current Israeli policies.
No doubt the session did not sway the BDS critics, but it did open them up to a perspective they seldom, if ever, hear, too often locked into a mindset that all BDS supporters seek Israel's demise. They may not agree with "Avi" that "the Israeli government is moving to the right and needs a push from the left" to balance the equation, and end the "blind and excessive military support for Israel from the U.S." to result in a Palestinian state alongside the Jewish state. But several acknowledged that they appreciated hearing "the other side," and one pro-Israel advocate called the encounter "a humbling experience."
Indeed, as the session drew to a close, one participant thanked "Avi" for his skillful role-playing, and thanked those who sought to take "Avi" on for doing so in a respectful way. "We need more of these kinds of discussions in our community," the participant said, later adding that he could think of no other Jewish setting that provides "such a safe space" for people to shed their professional identities and voice their doubts as well as their convictions.
His observation was gratifying to hear because a primary goal for The Conversation, which has now hosted almost 700 people since it began in 2005, is to create a sense of trust among the participants, allowing them to engage, connect and, hopefully, keep in touch. Year after year those in attendance — a new crop each time — have decried the sinking level of civility in our society and expressed appreciation for the opportunity to not only speak up but be heard. At the closing session last Tuesday, people said they felt challenged and inspired by their encounters. One person said he appreciated the chance to "get out of our echo chambers," and another spoke of "shedding our defensive shields and actually listening to each other."
Beyond BDS, there were spirited sessions ranging from environmental concerns to the U.S-Israel relationship, and from the high cost of Jewish education to engaging a younger generation of American Jews less interested in affiliation and membership. The brutal presidential campaign was a frequent reference point, as was the perceived rift in communication between younger and older American Jews, particularly over Israel.
On the eve of a new Jewish year, with the High Holy Days' emphasis on reflection and teshuvah, it seemed a fitting time for The Conversation to allow the attendees to better understand the views of people they may not otherwise have met, and to review and question some of their own beliefs. The challenge going forward is to resist backsliding into complacency, widen the circle and keep the conversation going.
Support the New York Jewish Week
Our nonprofit newsroom depends on readers like you. Make a donation now to support independent Jewish journalism in New York.
Shanah tovah.
Gary@jewishweek.org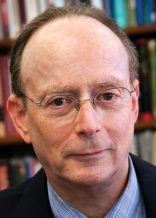 was editor and publisher of The Jewish Week from 1993 to 2019. Follow him at garyrosenblatt.substack.com.
The views and opinions expressed in this article are those of the author and do not necessarily reflect the views of NYJW or its parent company, 70 Faces Media.