Regarding your website report about Alan Dershowitz's talk at the ZOA annual dinner ("At ZOA Gala In NYC, Stephen Bannon A No-Show," online Nov. 21), Dershowitz is wrong — ZOA is not a conservative Republican group and never took a position or said a word about any candidate in the past election. And ZOA is bipartisan. 
As proof, ZOA presented liberal Democrat Dershowitz with its Mortimer Zuckerman award, named after a liberal Democrat. ZOA has given podiums to numerous Democrat leaders, and we have criticized Republicans, including President Bush.
ZOA is a principled, issues-oriented advocacy group that takes strong positions. And we've been right on virtually all issues; opposing Oslo, opposing Gaza withdrawal, opposing Arafat and Abbas as peace partners, predicting they would never accept statehood if it meant accepting a Jewish state and ending all claims.                                                  
We are not pro-Republican or pro-Democrat. ZOA is simply pro-Israel and pro-Jewish—that's all.
President, Zionist Organization of America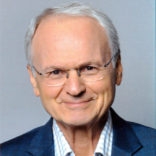 is the National President of the Zionist Organization of America.
The views and opinions expressed in this article are those of the author and do not necessarily reflect the views of NYJW or its parent company, 70 Faces Media.