We are still a month from the Trump Inauguration, but it's already clear that the incoming president and his administration are driving a widening wedge within the American Jewish community.
Consider: Liberal Jewish groups refused to attend a Chanukah party hosted by the umbrella group of national Jewish organizations last week because it was being held at the new Trump International Hotel a few blocks from the White House. So much for unity, when both critics and defenders of the Conference of Presidents of Major American Jewish Organizations accuse the other side of violating the spirit of Jewish values.
The next day President-elect Trump named as his choice for U.S. Ambassador to Israel David Friedman, who holds views so far to the right on Israel — such as opposing a two-state solution and suggesting annexation of the West Bank — that he makes Prime Minister Benjamin Netanyahu look like a dove. What's more, Friedman compares some liberal Zionists, who make up the majority of American Jewry, to "kapos" — Jews who cooperated with the Nazis — about the lowest insult one can make about a fellow Jew.
We call this diplomacy?
Jewish supporters of Trump point to his outspoken support of Israel and condemnation of the Iran nuclear deal as well as the fact that his daughter and son-in-law — his closest advisers — are observant Jews. What could be more assuring, they ask, than this man's personal and political commitment to Israel and the Jewish people?
But critics in our community look to Trump's degrading behavior toward immigrants, women and people with disabilities; to his association with white nationalists who traffic in bigotry and anti-Semitism; and to his authoritarian style that appears to threaten our democratic system. They ask, how can we support someone who violates Jewish and Western teachings of equality and dignity for all God's creatures?
How we respond to a Trump presidency seems in large part to depend on whether we measure him and his team primarily on their approach to Israel, or to a wide range of foreign, domestic and cultural issues, from America's global presence to showing respect for the concept of legitimate political opposition.
David Friedman with President-elect Donald Trump. JTA
Since the November election a number of Jewish organizations and federations that rely on federal funding for social services have been torn about how best to deal with the incoming administration. Most of their discussions have been intense, but internal.
The first issue was whether they should publicly congratulate the next president or withhold comment — or speak out to insist he mend his ways and uphold the responsibilities of our highest office? We saw some of each from our communal leaders.
The next issue, looking to the next four years, is whether Jewish groups should hold fast to their ethical principles and call out perceived violations, or whether they should be pragmatic and engage with the new team, especially since to do otherwise could jeopardize vital federal funds to help serve their constituents. No doubt most leaders would say they'll do both, engaging when possible and criticizing when necessary.
Support the New York Jewish Week
Our nonprofit newsroom depends on readers like you. Make a donation now to support independent Jewish journalism in New York.
These are not new issues for the Jewish community. In seeking to work with both Democratic and Republican administrations, the organized Jewish world has always sought to seek out and maintain ties in both camps and focus on being effective in lobbying for vital communal needs.
But the tension, which seems certain to become more intense, can be traced to the two, often warring, historical models within our societies. One involves shtatlanut, a form of statesmanship, where Jewish officials court high-ranking government officials for the benefit of the (often oppressed) Jewish people, even if those officials are repulsive. The other involves the prophetic voice, where communal leaders seek to rally Jews by speaking out against what they perceive as immoral behavior within or surrounding the community.
Hindsight tends to be the best indicator of which approach is best.
During World War II, as the Jews of Europe were being slaughtered, the elite American Jewish leaders, many of whom revered FDR, were reluctant to challenge the president on his insistence that the most effective way to save European Jewry was to defeat Hitler. Mainstream efforts to rally American Jews toward aggressive action were too polite, too little and too late. (It should be noted that our community had far less political clout at that time than it does today.)
Outspoken mavericks at the time like journalist and playwright Ben Hecht, in the U.S., and Revisionist Zionist leader Zev Jabotinsky, in Europe, lambasted the political establishment. They championed the Zionist cause and decried the urgent threat Hitler posed to the Jews of Europe. But to many of their fellow Jews they were seen as too shrill, even an embarrassment.
Throughout history there have been Jews who played influential, low-key roles in the lands where they lived, having the ear of a national leader to advocate on behalf of their people. Mordechai in the Purim story is the classic, helping to save the Jews of Persia from destruction. In modern times, Eddie Jacobson, a modest Kansas City haberdasher, helped convince his close friend, President Harry Truman, in private conversations to recognize Israel when statehood was declared in May 1948.
Each situation calls for its own most appropriate response.
How, then, does one assess a would-be Jewish diplomat who more than once has used the "kapo" comparison to demean liberal Jews with a different vision of the Zionist state?
With Trump so reliant on his friend David Friedman for Mideast policy, and Friedman espousing such a radical minority viewpoint, there is a far more likely prospect for dividing the Jewish people, here and in Israel, than resolving the Israeli-Palestinian conflict.
Those Jews who place a premium value on democratic ideals, equality, justice and human dignity will find themselves demeaned and demonized by those who seek a one-state solution, an Israel that will be seen internationally — and by many Jews — as an apartheid one.
As ambassador-designate, Friedman's first responsibility is to tamp down his rhetoric and seek wider contact and dialogue among Jews, rather than compare them to Nazis.
We are too small a people to further fray the ties that still bind us. For all our religious, political and ideological differences, we share a proud heritage, a set of mitzvot that go back thousands of years and a commitment to a secure, democratic Jewish state.
Support the New York Jewish Week
Our nonprofit newsroom depends on readers like you. Make a donation now to support independent Jewish journalism in New York.
Our survival as one people depends on emphasizing what unites us. The Trump presidency is sure to test some of our society's long-held beliefs about how a government operates. We must not let the inevitable political friction tear us apart.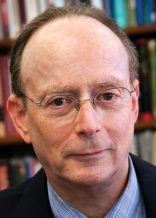 was editor and publisher of The Jewish Week from 1993 to 2019. Follow him at garyrosenblatt.substack.com.
The views and opinions expressed in this article are those of the author and do not necessarily reflect the views of NYJW or its parent company, 70 Faces Media.