If there is a lesson to be found in this week's festival of Chanukah, it is that the challenges we face as American Jews are not without precedent.  Rising rates of intermarriage, a tug-of war between our Jewish and secular commitments, the influence of our host culture upon the Judaism we practice, the arguments we have over who is a Jew and what is Judaism, and the terms by which one may convert to Judaism, are all tensions found amongst the Jews of that first Chanukah so many years ago.
In the time of the Maccabees, the challenge Jews faced was not merely one of living under Greek political power.  Rather, in the words of Professor Shaye Cohen, it was how best to "…preserve Jewish identity while simultaneously partaking of the riches of Hellenistic culture?  How to balance the conflicting claims of universalism and particularism, the desire to be part of the larger world and the desire to be separate and distinct?"  Jewish-Gentile intercourse was not limited to art, literature, philosophy or religion.  Jews fell in love with non-Jews and sought to build lives together.  Not surprisingly, it is in the book of Maccabees that we have the first description of a conversion to Judaism – an Ammonite general named Achior.  As interpersonal contact increased between Jew and gentile, communal boundaries were challenged and redefined.  So too, the manner and terms by which one could cross these boundaries, by which a gentile became a Jew, became the source of much contention.
Will we, with our little cruise of oil, find the will, wherewithal and sense of wonder, to make our light last beyond the flicker of the present moment?
The community was divided between those Jews who sought to integrate Greek culture into Judaism and affirm their place in Hellenistic society, and the rejectionists – those who believed that only by way of boundary maintenance and social isolation could Jews withstand the forces of Greek culture. It was the Hellenizing Jews who sought to do away with Jewish practices like kashrut, Sabbath observance, circumcision and other ways that served to separate Jews from the rest of the society.  The rebellion of Judah Maccabee and his band of brothers was not just against the hand of the oppressor, but against any interaction, cultural, religious or otherwise, between Jews and Greeks.  The storyline of Chanukah is instructive because it highlights competing communal visions as to how best to thrive in a society where the line between Jew and non-Jew, Judaism and non-Judaism, is in a constant state of flux and redefinition.
The debates between the Maccabees and the Hellenizing Jews was neither the first nor the final example of the culture wars resultant from Jews living in a non-Jewish context.  As the late sociologist Charles Liebman explained, while there have always been those Jews who have embraced a robust exchange with their host community, equally predictable have been those Jews, who have responded, Maccabee-like, to Jewish-gentile interaction with increased stringencies and social isolation. The best example is probably our very own post-Emancipation era – the promise of modernity being the breakdown of the intellectual, social and political boundaries separating Jew from gentile.  The present landscape of Jewish life is in many respects a reflection of those Jewish communities that have leveraged this freedom to affirm their place in non-Jewish culture and assimilate its influences into Jewish expression, and those Jews who have responded to the same freedoms by rendering even stricter interpretations of Jewish law and rejecting all that modernity has to offer.
Conversion Is Key
Of all the implications of this age-old tension, nowhere are the faults lines more pronounced than in our present debates regarding conversion. The history of stringencies and leniencies on conversion to Judaism is a direct outcome of the threat or opportunity Jews perceive in increased Jewish-Gentile relations. Rejectionists, not surprisingly, see the upswing in Jewish – Gentile contact and increase their stringencies on what it takes to become a Jew – seeking to dissuade not just the would be convert, but the very prospect that such a liaison with a once non-Jew could ever find sanction amongst our people.  For example, the 1935 proclamation of the Syrian Sephardic community to ban any of its members from marrying a convert of any kind– was no doubt a decree no doubt meant to be an 'iron wall' against the openness of American culture.
One need not be a rabbinic scholar or sociologist of religion to recognize that increased stringencies regarding the process of conversion, the motivation of the would-be-Jew, the behavioral expectations of a convert in order to become a Jew, and the revocability of that conversion once completed, has more to do with this rejectionist posture vis-à-vis Jewish-Gentile relations than it does with one or another interpretation of Talmudic law.  The greater the perceived challenge that contact with the non-Jewish world brings, the greater the stringencies regarding conversion, here, in Israel and anywhere else.
The same undoubtedly holds true for the progressive community, myself included, who continue to advocate for a more lenient approach to conversion.  A welcoming posture to the would-be Jew is consistent with an embrace of what it means to live the hyphen of being an American-Jew. As a Conservative rabbi, I see it is as my job to increase the number of Jews living Jewish lives, and, no different than my "rejectionist" colleagues, I choose to read rabbinic literature in a way that supports my point of view.  It is a leniency, to be sure, that can only be justified if steps have also been taken to ensure that individuals or individual Jewish households go on to live engaged Jewish lives.  Our goal cannot be to create Jews in name only – a stance that strikes me to be beneath the dignity of the Judaism that we love so.  A conversion program with integrity must be a program aimed at creating robust Jewish identity, before, during and perhaps most importantly – after conversion.
Balancing Act
The aim of Jewish educators and communal leaders should be to be eyes wide open to the realities of American Jewish life, to set the bar for Jewish living for every Jew and would-be-Jew to aspire towards, and then provide the tools, community setting and inspiration by which that aspirational vision can be actualized.  Such a vision begins with the belief that it is in the balancing act of Jewish and non-Jewish culture, not the rejection of the latter, by which a vital Jewish future can be found.  A Judaism worth defending is a Judaism capable of engaging in an energetic dialogue with secular society, integrating both non-Jewish influences and non-Jews into our fold. It is a vision, no question, built on the belief that American Jewry, when extended a compelling vision of Jewish life and living, will opt into that dynamic vision if given the chance.
As we kindle our Chanukah lights this week, the question we ask of ourselves is essentially the same one that was asked on the very first Chanukah so many years ago.  Will we, with our little cruise of oil, find the will, wherewithal and sense of wonder, to make our light last beyond the flicker of the present moment? What programmatic steps must we take, what community structures must we build and what prayers must we say in order to make sure that our Judaism not only survives, but thrives into the days, years and generations to come?  On this and all things, I choose to bet on the Jews, on those who came before us, on the present generation, and on those who have yet to, but one day will, join the ranks of our people.
Rabbi Elliot J. Cosgrove is the senior rabbi of Park Avenue Synagogue, Manhattan.
Support the New York Jewish Week
Our nonprofit newsroom depends on readers like you. Make a donation now to support independent Jewish journalism in New York.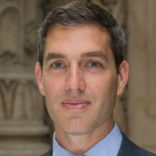 is the rabbi of Park Avenue Synagogue in Manhattan.
The views and opinions expressed in this article are those of the author and do not necessarily reflect the views of NYJW or its parent company, 70 Faces Media.