We salute the courageous women who came forward at the recent UJA-Federation of New York meeting ("Town Hall Meeting Puts Spotlight On Harassment," Feb. 2) to report "harassment and abuse at the hands of prominent community leaders." But we are dismayed by your reporter's statement concerning the calls for charities to return money donated by sexual abuser Harvey Weinstein: "A similar push, if allegations against major Jewish philanthropists come to light, could be devastating for Jewish organizational budgets."
This suggests that there may be a number of donors who have engaged in sexual harassment — a scandal, if true, in the American Jewish community that needs to be exposed. The prospect of donations should not be allowed to cloud the community's focus on how to stop the harassment from continuing.
For too long, Weinstein was able to buy the silence of people who knew about his abuse, by making donations to their favorite causes. It would be a disgrace if the American Jewish community were to likewise acquiesce in sexual abuse by donors or leaders, for fear of losing monetary contributions. The possibility that a Jewish organization might be "devastated" by the loss of an abuser's donation is far outweighed by the devastation that the abusers have wrought on their victims.
We hope that other groups will follow the lead of UJA-Federation of New York in holding such public forums and encouraging the community to confront sexual harassment and other issues related to the mistreatment of women.
Rafael Medoff, Susannah Heschel, Thane Rosenbaum, Shulamit Magnus
Members, Steering Committee, Committee on Ethics in Jewish Leadership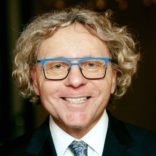 is a novelist, the author of "How Sweet It Is!," "The Golems of Gotham," "Second Hand Smoke" and "Elijah Vislble," among other works of fiction and nonfiction.
The views and opinions expressed in this article are those of the author and do not necessarily reflect the views of NYJW or its parent company, 70 Faces Media.