Who says Jews can't agree on anything? If you've been following the Jewish conversation on Twitter, in the Jewish press and in the bookstores, a solid consensus has emerged: Israel and the diaspora can't stand each other.
Maybe "can't stand" is an exaggeration, but the divide is real. Rabbi Daniel Gordis' new book, "We Stand Divided," has been embraced by the center right for his thesis that Jews here and in Israel have what may be irreconcilable visions of democracy. On the left, Rabbi Ayelet Cohen of the New Israel Fund spoke to J Street last week of "another generation of American Jews who are even further away and further disconnected from Israel."
And last month the nonpartisan Jewish Agency for Israel, which was always meant to be the bridge between Israel and the diaspora, announced a new mission that specifically addresses the current divide. Its chairman, Isaac Herzog, describes the new priorities as "mending the rifts among our people, building a two-way bridge between Israel and world Jewry, encouraging Aliyah and providing security for Jews around the world."
Right, left or center, these spokespeople write with a mixture of sadness and hope. Here's Herzog, speaking to American Jewish leaders last year: "I see the growing rift between our communities, and I am shaken to my core. In Israel there are those who shamingly [sic] refuse to recognize the great non-Orthodox Judaism of North America. In North America there are those who disavow the centrality of Israel to Jewish life." Herzog puts the blame on both sides: The former chairman of Israel's Labor Party blames Israel for not embracing the two-state solution, and for alienating non-Orthodox Jews. At the same time, he says diaspora institutions have failed to inspire the younger generation and to find the right balance between particularly Jewish and universal values. His hope is that both sides can find solutions through "dialogue" and common effort.
Cohen was similarly bleak in her remarks to the liberal J Street: "In my work, I talk to a lot of my rabbinic colleagues. What we're seeing is, in many synagogues, in summer camps, it's easier to just not talk about Israel. It's too divisive, it's too complicated. Politically engaged congregations have so much to do around immigration and other domestic issues — why talk about something that's going to be so painful, so complicated, and feels further away for a lot of us?" Cohen also blames both sides. Her criticism of Israel — its right-wing government, threats to curtail civil liberties, the expansion of the settlements — is implied. But she is explicit in calling out an American Jewish establishment whose leaders "only talk about the good and brand anyone who talks about the bad as a traitor."
Her solution rests in "resistance": joining with her organization in supporting the Israel-based NGOs that are often deeply critical of Israeli policies and politicians. Americans, she said, need to "connect with and hear from Israeli activists like themselves who are deeply concerned with what's going on."
As for Gordis, an American immigrant who helped found Israel's Shalem College: It's not the Palestinian question, the prime minister or Israel's Orthodox rabbinic monopoly that divides the two communities. The split goes back to the founding of two very different countries. "The United States was created to welcome to its shores people from around the globe, whatever their backgrounds," he writes. "Israel was created to foster the recovery and renewed flourishing of the Jewish people." These competing visions — between liberal democracy and "ethnic democracy" — may be incompatible, he believes. Progress in the relationship will come when both sides "recalibrate their expectations of each other."
Those who welcome the rift — and many do — use it to validate their own politics. Mondoweiss, the anti-Zionist website, quoted approvingly from Cohen's remarks as if she were confirming its deeply anti-Israel worldview — when, in fact, she was urging her listeners to fight for their vision of a liberal, democratic Zionism. On Twitter, meanwhile, right-wing commenters blamed the divide on NIF's left-wing politics, which they insisted are Jewishly suspect and threaten Israel's very existence.
Gordis' critics want him to say more about the Israeli-Palestinian conflict, and attach him to the rise of ethnic nationalisms from Warsaw to Washington, D.C. Herzog has been told to stick with immigration and stop worrying about a fading diaspora.
In truth, you can probably take parts from Cohen, Herzog and Gordis to explain the chasm between Jews here and in Israel. In the diaspora in general, deep ethnic attachments have faded, increasingly replaced by a vague "pride" in being Jewish that doesn't translate into commitment, either to institutions or fellow Jews as Jews. Israel's control of the Palestinians doesn't sit well with young Americans committed to social justice and repelled by the global rise of anti-liberal forces. And Americans are deluded if they think they can turn Israel into a Jeffersonian democracy.
Gordis, Cohen and Herzog also point to similar solutions, practically if not ideologically. The bottom line is engagement: They use the language of relationships — "connect," "healing," "dialogue" — in the hope that increased understanding will defuse tensions and create connections.
Maybe that hope is misplaced, but what's the alternative?
Support the New York Jewish Week
Our nonprofit newsroom depends on readers like you. Make a donation now to support independent Jewish journalism in New York.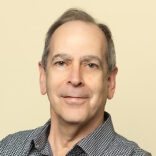 is editor at large of the New York Jewish Week and managing editor for Ideas for the Jewish Telegraphic Agency.
The views and opinions expressed in this article are those of the author and do not necessarily reflect the views of NYJW or its parent company, 70 Faces Media.