Thirty years ago this month, almost to the day, African-American demonstrators launched a boycott of two Korean-owned grocery stores in Brooklyn. The boycott followed months, if not years, of tension and misunderstandings. Black residents complained of mistreatment, price-gouging and immigrant "interlopers." Immigrant business owners said they were being harassed and unfairly blamed for economic disparities not of their making. Daily demonstrations turned ugly, and the poisonous atmosphere led to violent attacks on Asian immigrants in and around the neighborhood.
The boycott had undoubtedly racist overtones, and Korean-American leaders complained about being abandoned by the political establishment. Indeed, it took months for then–Mayor David Dinkins to comment on the boycott and appoint a "commission" to investigate. It wasn't until September of that year that he actually visited one of the stores and voiced his support for the grocers.
A New York Times editorial lambasted Dinkins for not making "clear the moral outrage — and practical dangers — inherent in the racist attempt to destroy businesses." Dinkins himself would later acknowledge that he "may" have "waited an overly long time" to support the grocers.
The boycott has become a case study in how not to handle bias. It's useful to remember the boycott when we assess how politicians and law enforcement have responded to a mind-boggling surge in anti-Semitic attacks in the New York area, including the deadly shooting at a Jersey City kosher shop and the machete attack that injured five people at the home of a chasidic rabbi in Monsey. As Dani Dayan, Israel's consul general to New York, put it, this Chanukah saw "more anti-Semitic attacks than candles lit."
In the desperate urge for answers and solutions, Jews have accused politicians, law enforcement and the media of ignoring or underplaying the attacks. The frustration is understandable, but the accusations have little merit. Local and national media have been on the case. Gov. Andrew Cuomo has been quick and forceful in condemning the attacks. After the Monsey attack, he directed State Police to increase patrols in Orthodox Jewish neighborhoods and said he wanted New York to be the first state to pass a domestic terrorism law. After the Jersey City shootings, Mayor Bill de Blasio announced a new anti-hate unit of the NYPD; on Sunday he said additional officers would be deployed in Williamsburg, Crown Heights and Borough Park. Condemnations have come from local and national leaders, on all sides of the aisle.
Still, there are complaints that de Blasio was slow to react to assaults on Orthodox Jews over the past few years. Race is a subtext of this criticism. Many of the street assaults in Orthodox neighborhoods have been carried out by people of color. The Jersey City and Monsey horrors were carried out by African Americans. De Blasio, like Dinkins, has been accused of downplaying bias attacks because they didn't fit a convenient, and politically correct, template of persecutor and persecuted.
Many on the right similarly accuse liberal activists and politicians of "ignoring" the attacks (even if they haven't) or refusing to acknowledge the race of the perpetrators. Benjamin Wittes, writing in the Atlantic, says both left and right have weaponized anti-Semitism, but that reaction to the attacks on Orthodox Jews has been "muffled" in part because "the attackers aren't motivated by the kind of anti-Semitism [the left] most want to talk about" — that is, white supremacy.
I'm not convinced that it's a matter of what people "want" to talk about, but rather how confidently they can talk about it. The Pittsburgh and Poway murderers attached themselves to a specific ideology: militantly racist, anti-immigrant and anti-Semitic. White supremacists share a literature, visit the same web forums, look up to the same leaders and ideologues. Espousers of this ideology have been responsible for the vast majority of violent hate attacks in recent years.
Unlike white supremacy, "African American" is not an ideology. The suspects attacking Orthodox Jews don't seem to fit the right's profile of left-wing anti-Semites: anti-Zionist, pro-BDS, pro-Palestinian, or even pro-Farrakhan. One of the Jersey City attackers might have had links to the Hebrew Israelite cult; the Monsey suspect wrote about a "Semitic" (presumably Palestinian) genocide, but also invoked Hitler and the Hebrew Israelite cult.
That doesn't mean their hatred is any less repugnant. But it doesn't make anybody safer to presume they have anything in common other than the color of their skin and their fixation on Jews. It's wrong to hold an entire community accountable for the acts of a few, to rail against "political correctness" and to complain without basis that black leaders have failed to condemn these attacks — when many have.
That doesn't mean discussion of race is off the table. But in the absence of clear causes or motivations, the conversation has to be more nuanced than "it's the blacks" or "it's the left." What more should we know about community dynamics in neighborhoods like Borough Park and Crown Heights, where there are wide income gaps and inadequate dialogue between ethnic groups? Where did the attackers learn to hate and what interventions are possible and effective? In Rockland County, opposition to the growing charedi community is often expressed in the basest, most anti-Semitic terms. How much of that ugly rhetoric has poisoned the atmosphere and turned Jews into targets?
Ignoring the possibility of racial animus is, as Dinkins demonstrated, dishonest and dangerous. But focusing only on race is, well, racist. We need a productive, honest conversation about root causes, and what can be done to understand the motivations and prevent the next attacks. But it must be a matter of reaching out, not calling out. It starts with colleagues in both communities meeting and talking in good faith and recognizing that they share a goal of fighting hate in whatever form it takes, and no matter who the target might be. In the search for answers, we need to cultivate allies, not make enemies.
Support the New York Jewish Week
Our nonprofit newsroom depends on readers like you. Make a donation now to support independent Jewish journalism in New York.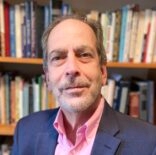 is editor in chief of the New York Jewish Week and senior editor of the Jewish Telegraphic Agency. He previously served as JTA's editor in chief and as editor in chief and CEO of the New Jersey Jewish News. @SilowCarroll
The views and opinions expressed in this article are those of the author and do not necessarily reflect the views of NYJW or its parent company, 70 Faces Media.