It's the anti-Semites' delight to put the Jews at the center of every story of global import. Finding simple answers and useful scapegoats for intrinsically complex problems is a hallmark of the conspiracy theorist, and Jews play a convenient role in their fantasies.
So it is doubly maddening when Jews actually do emerge at the center of world events, through no fault of our own. The New Rochelle lawyer who contracted the coronavirus and was at the center of its spread in the New York area is a highly engaged Modern Orthodox Jew. Yeshiva University and Salanter Akiba Riverdale Academy (SAR) in the Bronx, the M.O. flagships where his kids go to school, had to shut down. People who attended the same funeral and bar mitzvah as the lawyer's family were asked to self-quarantine, as were friends and friends of friends.
The Westchester case shone a light on the social and civic connections of the Modern Orthodox, which The Jewish Week's Hannah Dreyfus captures movingly in an article this week. "The interwoven patterns of the daily life of Modern Orthodox Jews — so often a source for joy and connection — now fall under the cold, harsh glare of epidemiology," Dreyfus writes. "In happy times and sad, we gather as a community. We send our children to many of the same schools, pray at one another's synagogues, show up at the same conferences. The degrees of separation between us are vanishingly few."
Anyone who lives in an observant community can attest to this connectivity. Everyone seems to know everyone else in the metropolitan area, and they go to the same day schools, colleges, grocery stores and restaurants. And the same habits that make for enviable social capital also make them vulnerable to the spread of an opportunistic virus.
JTA's opinion editor, Laura Adkins, has a smart Twitter thread on the misconceptions about her Modern Orthodox community, written as a guide for journalists covering the story.
No, she writes, Orthodox families don't vaccinate their kids at lower rates than the general population, despite the well-publicized exceptions. Yes, they follow government rules and health codes. Yes, they are highly social. And yes, she writes, "one of the utmost values in Judaism is preserving a life. You won't find an Orthodox rabbi encouraging congregants to take actions that endanger them or others — such as coming to synagogue if you're under quarantine, even if you're normally required to do so. In fact, many are reminding congregants that Judaism requires taking every necessary precaution to preserve life."
It's sad but inevitable that something like that even has to be written. But sure enough, the Internet trolls were already doing their despicable thing. The Anti-Defamation League reported that on "notoriously extremist-friendly platforms like Telegram, 4chan and Gab, it's easy to find posts linking the coronavirus to racist and anti-Semitic slurs and memes." And that was before the Westchester diagnosis.
In fact, the New York-area Jewish community has provided a model of how to react under the threat of the pandemic. Schools and organizations have cancelled events out of an abundance of caution, people are limiting contact, rabbis are issuing guidelines on how to observe Shabbat in safe, religiously approved ways. It helps that we are a largely affluent, high-information community with the means and will to make sometimes hard choices. But it also demonstrates a sense of mutual responsibility, not only within the Jewish community but to the community at large. If anything good comes out of this outbreak, it will include the example set by communal leaders, rabbis and individuals who demonstrate the Jewish commitment to life, well-being and mutual assistance.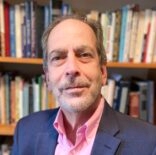 is editor in chief of the New York Jewish Week and senior editor of the Jewish Telegraphic Agency. He previously served as JTA's editor in chief and as editor in chief and CEO of the New Jersey Jewish News. @SilowCarroll
The views and opinions expressed in this article are those of the author and do not necessarily reflect the views of NYJW or its parent company, 70 Faces Media.