Apparently it's become a thing among journalists and politicians to prominently display a copy of Robert A. Caro's "The Power Broker" during their television and Zoom interviews. I approve: Caro's biography of Robert Moses was perhaps the single most important work of nonfiction I ever read.
With a number of books on race and racism climbing the best-seller lists, I offer Caro's book and a few other reading suggestions as a testimony to the idea that ideas matter, and that allowing yourself to be changed or enlightened by a book is more than a hollow exercise in virtue signaling. Caro's book is on the short list of books or essays that shook up my inherited perceptions of race and class. 
I grew up on Long Island, near a bend in the Southern State Parkway, not far from Jones Beach, in a predominantly white suburb in a region shaped by the roads, bridges, parks and tunnels built by Moses in his various capacities as head, often simultaneously, of the Long Island State Park Commission, New York State Council of Parks, Jones Beach Parkway Authority, New York City Department of Parks, Triborough Bridge and Tunnel Authority and New York City Planning Commission.
"The Power Broker" shows how our de facto segregated neighborhoods were the result of the collective decisions made by banks, politicians, lobbyists, developers and all the institutions that acquire power and use it. As an urban planner, Moses "cemented the division of New York by race and class," as Caro has put it. Moses' legacy includes "slum clearance" projects that decimated poor but vital neighborhoods, parks and beaches accessible only by private automobiles and public housing that was both forbidding and inaccessible.
Until I read Caro's book in my early 20s, I wasn't aware of Moses or his role in shaping the built environment in which I grew up. Caro's book is a lesson in how infrastructure and architecture shape, and distort, values. 
"The Power Broker" is over 1,300 pages; Ta-Nehisi Coates' 2014 essay "The Case for Reparations," which appeared in The Atlantic, is 1/100th that size, but its impact is almost as great. The essay is a crash course in systemic racism, how slavery laid the "economic foundation" for American democracy and how policy created and entrenched the huge gap in opportunity between black and white. Like Caro, Coates forces you to see systems of oppression: legislation that explicitly excluded black people from getting a mortgage, la federal rating system that "redlined" neighborhoods, a federal Home Owners' Loan Corporation that insisted upon — not just allowed — restrictive "covenants" that blocked the sale of property to non-whites and created permanent ghettoes. Coates' essay is essential reading for anyone who has ever sighed and asked why poor people of color "just can't get their act together," or who conveniently absolved themselves of any responsibility for inequality.
"This Is All I Got: A New Mother's Search for Home," by Lauren Sandler, is another assault on the narrative of personal responsibility. It is a stunning, depressing examination of the scramble for affordable housing in an era of gentrification and late-stage capitalism, and of a New York divided by race and class in ways Moses could not have imagined. The author shadowed a young Dominican single mother from Brooklyn as she tried to navigate an already stingy social welfare system — less a system, really, than what seems like a cruel conspiracy to thwart poor people with false hope, arbitrary rules and mountains of paperwork. Sandler offers few words of consolation: "[I]f you are not born into a position of privilege, you're probably never going to get there," she told an interviewer in April. "This notion of bootstraps is a fantasy. And it becomes more of a fantasy all the time, especially as housing costs have just skyrocketed."
James Baldwin is a prophet of the Black Lives Matter movement; in Raoul Peck's 2016 documentary, "I Am Not Your Negro," the writer is seen offering a withering response to a white (Jewish) philosopher who asks why Baldwin "must always concentrate on color." Baldwin describes the discrimination blacks encounter in housing and education and the contempt they see "in the face of every cop, every boss, every body… You want me to make an act of faith, risking my self, my life, my women, my children, on some idealism which you assure me exists in America which I have never seen." The clip makes you wish he lived long enough to confront the kind of well-meaning person who insists that "all lives matter."
His 1974 novel, "If Beale Street Could Talk," depicts the ways black lives don't matter — not to the police and not to the courts that pursue a wrongful charge of rape against a young black man. The focus, however, is on the families on the outside, desperate to see him free. They are the people whose faces you see every night on the news: the siblings and parents of George Floyd, Rayshard Brooks, Ahmaud Arbery, Breonna Taylor, seeking answers, demanding justice. While Baldwin was a Jeremiah of systemic racism, "Beale Street" is an intimate depiction of its victims as individuals, and of the love that sustains them.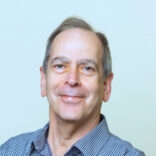 is editor at large of the New York Jewish Week and managing editor for Ideas for the Jewish Telegraphic Agency.
The views and opinions expressed in this article are those of the author and do not necessarily reflect the views of NYJW or its parent company, 70 Faces Media.