To the Editor:
Congratulations to Andrew Silow-Carroll your thoughtful, nuanced and accurate new post, "Can the 'Jewish Continuity' agenda be saved?"
(May 2, 2021).
We are feminist social scientists who have been publishing research for decades about Jewish formal and experiential education, the formation of diverse types of Jewish families, and various types of Jewish engagement, using demographic data along with personal interviews. We are emphatically against sexual predation, which is a violation of women's human dignity. We write to insist that implying that all researchers who discuss Jewish continuity are sustained by patriarchal and sexist ideologies, erases much important published research, and is dishonest and shortsighted. Female scholars and non-predatory male scholars have published extensive foundational work on Jewish continuity, as we have definitively documented. (Fishman and Shain, "Go Figure: Feminist Sociological Analysis of Diverse Jewish Households," Contemporary Jewry 39, 2019.)
The claim in several publications that Steven M. Cohen almost singlehandedly imposed research interest in Jewish continuity is not only deeply inaccurate — it also "cancels" the extensive research of Jewish women and writes them out of the Jewish social sciences. Furthermore, the widespread assumption in such articles that writing about fertility is anti-woman belies the facts: Surely a person who doesn't want children should not become or be pressured to become a parent, but we believe it is arrogant and insulting to assert that the decision to have children is a result of patriarchy. This undermines women's and men's agency and desire to bear children, within diverse types of Jewish households.
Professor Sylvia Barack Fishman, Professor Harriet Hartman, and Dr. Michelle Shain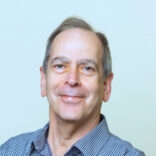 is editor at large of the New York Jewish Week and managing editor for Ideas for the Jewish Telegraphic Agency.
The views and opinions expressed in this article are those of the author and do not necessarily reflect the views of NYJW or its parent company, 70 Faces Media.