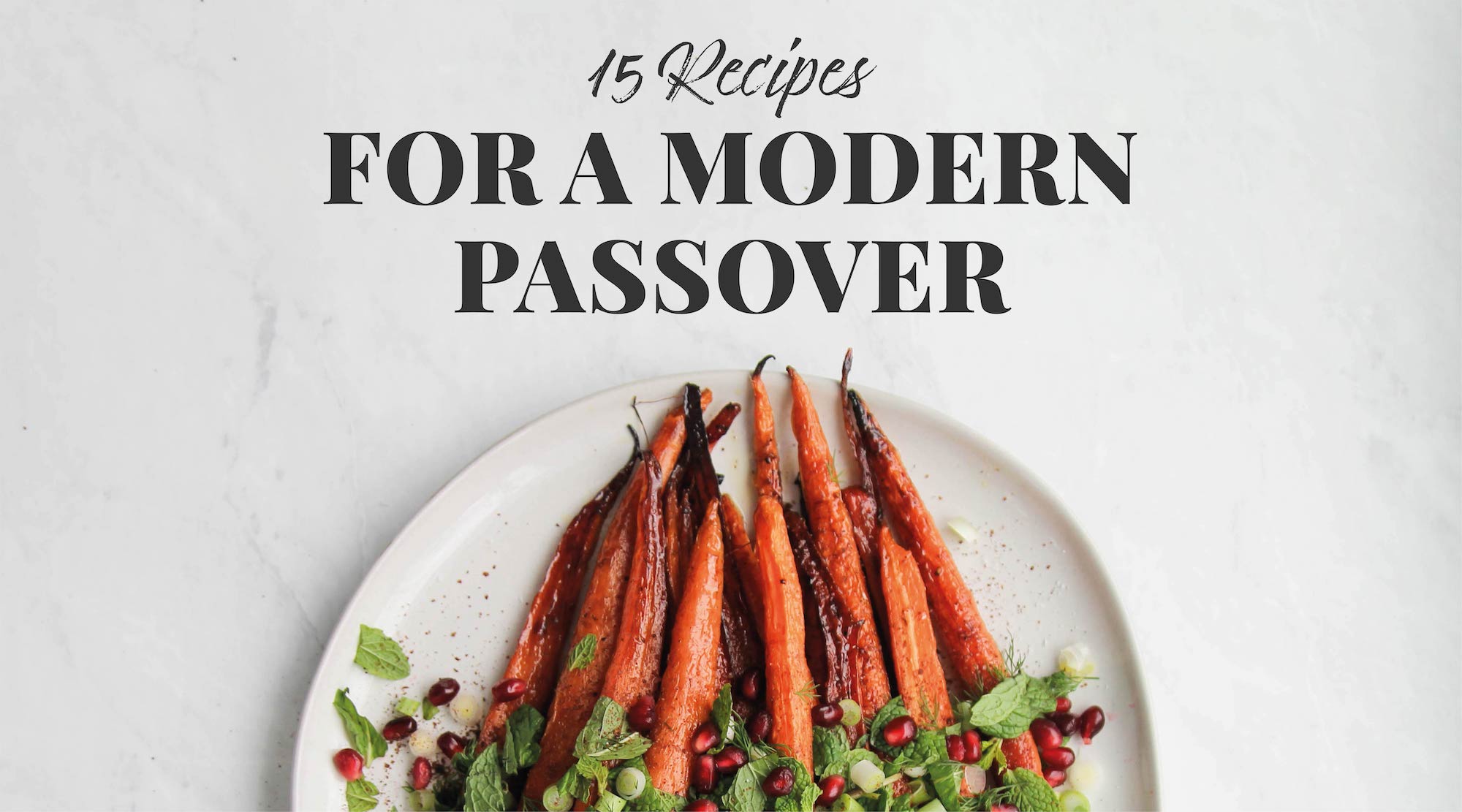 Looking to add something different to your Passover seder table? A slight twist to add to your traditional holiday meals?
The Jewish Telegraphic Agency and The Nosher have a solution! We teamed up to offer you a new, free ebook: "15 Recipes For a Modern Passover."
From Yemenite haroset to Italian-inspired matzah tiramisu, we're sharing some of our favorite beautiful recipes from global Jewish communities.
If you are inspired by these 15 fresh Passover recipes for your holiday cooking, we know you will not want to miss our coverage of what's happening across the Jewish world.
When you sign up to get the ebook in your inbox, you'll also begin receiving emails from The Nosher and JTA News, if you don't already. The Nosher is the premiere Jewish food site that offers Jewish recipes, trends, tips and more; and JTA News is the definitive, trusted news source on matters defining the Jewish experience today.
Enter your email address below for a free download of our ebook "15 Recipes For a Modern Passover."