A visit to Sotheby's during the ten-day exhibit of the Valmadonna Trust Library, which ended last Thursday, was remarkable on two levels – the contents themselves, and the outpouring of New Yorkers who came to see them.
The display of the most impressive private library of Hebrew books and manuscripts in the world was breathtaking. The tenth floor of Sotheby's on the Upper East Side held floor-to-ceiling shelves of nearly 13,000 volumes in the collection, and many were open, behind glass, including the 16th century copy of the Daniel Bomberg edition of the Talmud, in seemingly perfect shape. (Bomberg, a Calvinist, received permission to print the Talmud in 1519 in Italy and had rabbis advise him.)
It was the first time the collection was being shown in its entirety, thanks to the man responsible for it, Jack Lunzer, a charming 84-year-old diamond merchant from London who has spent more than six decades on what he calls his "obsession," acquiring the most rare and meaningful Jewish texts from around the world.
Lunzer, whose family is associated with the Italian town of Valmadonna, is seeking a suitable home for his collection – it has filled his sprawling London house until now. He has held negotiations with the Library of Congress in recent years and some say he brought his treasure to Sotheby's to motivate the Library of Congress to conclude the deal with him.
Experts believe the collection could fetch $40 million, and the stipulation is that it must be purchased intact, and not divided up.
Several major Jewish philanthropists are said to be considering buying the works so that they could be displayed in a Jewish public place, like Hebrew University.
In the meantime, despite little public notice, record crowds turned out each day to revel in the books themselves, and the rich cultural history they represent.
Even a skeptic like me who wondered how seeing thousands of books could inspire found tears in my eyes at the sight of centuries of Jewish history, and I could imagine young boys from centuries past poring over the words of the Bible in front of me and hear the words of Torah being recited across the globe and down through the centuries.
When a youngster in payos and black velvet kippah asked aloud why the Chumash he was looking at did not have Rashi's commentary on its pages, he was told it was because the 11th century scholar had not been born when this volume was written.
It was also stirring to see so many Jews who cared enough to wait in long lines – over an hour at times – and to feel a part of a family that reveres the written word.
There were Jews of all ages, backgrounds and religious affiliations in the crowded rooms at Sotheby's where David Wachtel, an expert on the collection who is a special consultant to the library of the Jewish Theological Seminary, gave a lively and erudite description of the works via a megaphone-like device.
Each volume must have a story to tell about how it survived, like the Bomberg Talmud, printed in Venice in the early 1500s; Pope John Paul IV issued a papal bull to destroy all Hebrew books in 1553, and countless thousands were burned. Only those sent out of Italy survived, Wachtel said.
Lunzer discovered a volume of the famed Talmud, which was misidentified, at Westminster Abbey more than 50 years ago. When he learned the set was intact and had been gathering dust there for four centuries, he sought to purchase it. It took him almost 30 years, but he finally gained possession when he bought and exchanged a 900-year-old charter of the Abbey for the Bomberg Talmud.
Support the New York Jewish Week
Our nonprofit newsroom depends on readers like you. Make a donation now to support independent Jewish journalism in New York.
Lunzer was a presence at Sotheby's each day, a celebrity signing autographs and delighting in speaking Yiddish with yeshiva children, and encouraging them to sing.
Perhaps soon his other children – the thousands of books he collected, one by one, over the years – will soon find a new home.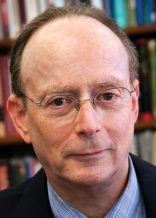 was editor and publisher of The Jewish Week from 1993 to 2019. Follow him at garyrosenblatt.substack.com.
The views and opinions expressed in this article are those of the author and do not necessarily reflect the views of NYJW or its parent company, 70 Faces Media.