In response to a column I wrote two weeks ago ("Electoral Reform In Israel: Needed, But Not Likely," Feb. 20), I received several calls and notes from Israeli activists advocating for Americanizing the system who said I was too pessimistic. They insisted that change was really in the air this time after the painfully inconclusive Israeli elections, noting that more and more political leaders recognized that the old system was simply dysfunctional and had to be improved.
But I read a story in the Jerusalem Post this morning ("Electoral Reforms Die On Coalition Altar") that confirms my suspicions that those with the power to bring reform are too shortsighted to do so, putting personal ambitions over national interests, as usual.
Staff writer Gil Hoffman cites MK Gideon Sa'ar, who is heading the Likud coalition negotiating team, in reporting that "proposals to start electing half the Knesset in direct regional elections will have to wait until after the next general election" because two key parties, Shas (a religious party) and Israeli Beiteinu (headed by Avigdor Lieberman), are opposed.
"It cannot be done in a narrow coalition against the will of those parties," Sa'ar said, "unless we want to have another election in two months."
No surprise here, but unless and until Israeli political figures change their minds about changing the system, elections will continue being held about every two years, if not every two months.
One positive sign: Sa'ar said he would advocate some reforms, like raising the bar to make it more difficult to oust a prime minister in a Knesset no-confidence vote. But I don't have much confidence in that happening anytime soon, either.
As Prof. Uriel Reichman, the president of IDC Herzliya and a leading voice for reform, explained to me about MKs reluctant to, in effect, vote themselves out of office, "turkeys don't tend to celebrate Thanksgiving."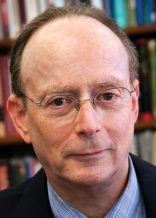 was editor and publisher of The Jewish Week from 1993 to 2019. Follow him at garyrosenblatt.substack.com.
The views and opinions expressed in this article are those of the author and do not necessarily reflect the views of NYJW or its parent company, 70 Faces Media.