Zev Chafets: "Shrines not always what they seem to be."
Zev Chafets isn't planning on attending the Baseball Hall of Fame induction festivities this weekend in Cooperstown, N.Y., on the assumption that he would be persona non grata after the publication of his new book, "Cooperstown Confidential: Heroes, Rogues, and the Inside Story of the Baseball Hall of Fame." He's probably right. The author and journalist served as director of the Government Press Office in Jerusalem for five years under Prime Minister Menachem Begin. His latest book describes the remarkable influence of the Hall of Fame's founding family, the wealthy Clarks of Cooperstown, on the town and the museum there. And it argues that the family's insistence on Rule 5, the so-called Character Clause, requiring that inductees be men of "integrity, sportsmanship and 
 character," is hypocritical and preventing some of the game's greatest stars from gaining entry.
Q: Besides being a Detroit Tiger fan, what motivated you to write this book? 
A: After living in Jerusalem for many years, I learned that shrines are not always what they seem to be, and I was intrigued as to how the Hall of Fame managed to maintain its mystique. People still talk about it in religious terms, like being enshrined, immortalized, making a pilgrimage to its sacred ground, etc.
 Any Jewish baseball trivia questions for us? 
I like to ask people to name the three Jewish members of the Hall of Fame. They usually come up with Sandy Koufax and Hank Greenberg right away, but very few know that Lou Boudreau [the .295-hitting shortstop with the Cleveland Indians who starred in the 1940s] had a Jewish mother, though he never discussed it.
Three Jewish players in the Hall is not a bad percentage, by the way. There are only five or six Italians and two or three Poles. 
Did you come across evidence of anti-Semitism in your research?
Support the New York Jewish Week
Our nonprofit newsroom depends on readers like you. Make a donation now to support independent Jewish journalism in New York.
 I found in the museum's archives several articles from the Dearborn Independent, published by Henry Ford, in 1921, saying that Jews were destroying baseball, that they were not athletes who could compete in red-blooded competition and that they were ruining the game for others.
 What was the biggest surprise for you in working on the book?
 I was amazed at the influence of the Clarks and their insistence on the Character Clause. That describes about only a third of the guys in the Hall, and they plan to use it against the steroid guys. I'd like to see them in. And Pete Rose [banned for gambling], for sure. And I'd put in Shoeless Joe Jackson [banned from baseball after being part of an effort by Chicago White Sox players to fix the 1919 World Series]. We've forgiven Nazi Germany, but not Joe Jackson.
Are you working on a new book?
It's a profile of Rush Limbaugh. He defended Israel on the air after Obama's Cairo speech and I wrote to tell him that in my 40 years in this business, I never heard a better defense.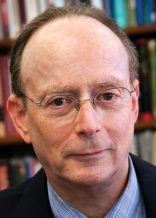 was editor and publisher of The Jewish Week from 1993 to 2019. Follow him at garyrosenblatt.substack.com.
The views and opinions expressed in this article are those of the author and do not necessarily reflect the views of NYJW or its parent company, 70 Faces Media.