Remember UJA, more formally known as the United Jewish Appeal?
It had, and probably still does have, the most widely known brand name in Jewish communal life.
But when the national organization, founded in 1938, merged with the Council of Jewish Federations a decade ago, they morphed into a new entity and name: UJC, United Jewish Communities, for the umbrella group of North American Federations.
At the time, I was among the many who thought it was unwise to jettison the "UJA" acronym, since it was not only well known but was thought of positively.
Well, the experts thought otherwise and UJC was the chosen name. But after ten years of struggle, disappointment and downsizing, the organization has decided to change its name again, no doubt at considerable expense based on outside consultants, strategic studies, focus groups and the like.
The group's leadership voted yesterday to go with Jewish Federations of North America. Doesn't roll smoothly off the tongue or make for a catchy acronym, but it is to the point.
So let's hope this one sticks, and that JFNA (get used to it) has more success than its predecessor.
If only changing the name could make it so.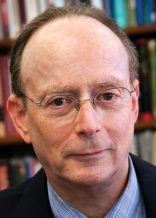 was editor and publisher of The Jewish Week from 1993 to 2019. Follow him at garyrosenblatt.substack.com.
The views and opinions expressed in this article are those of the author and do not necessarily reflect the views of NYJW or its parent company, 70 Faces Media.