Until she was in her early 30s, Yifat Ovadia, an Ashkenazi native of Beersheba, veteran of the Israeli Defense Forces and university graduate, had never met an Ethiopian Jew.
But three and a half years ago, she gave up her fast-track career as a partner in a Tel Aviv law firm to launch and co-direct a not-for-profit organization that trains, mentors and finds high-level jobs for hundreds of university-educated Ethiopian immigrants — young people who have faced discrimination in seeking employment commensurate with their level of education.
"We are trying both to help people individually and create a new Ethiopian middle class in Israel," Ovadia, 39 and the mother of three, explained during a recent visit to New York to promote Olim B'Yachad (Olim, or Immigrants, Together), the leadership and employment-focused group she co-directs in the trendy Tel Aviv suburb of Herzliya.
"We want to give them hope and foster an image of success."
What made Ovadia change the trajectory of her own career?
She explained that in 2002 she was approached by a small group of Ethiopian immigrants seeking to have Israel establish a memorial to the estimated 4,000 Ethiopian Jews, including their relatives, who perished while attempting to make the long and dangerous trek on foot from their homeland to Israel, the Promised Land.
Ovadia helped lead the legal battle, which took a year and a half, but resulted in a monument being erected at Mt. Herzl in Jerusalem and a commemorative ceremony that takes place there annually on Jerusalem Day. "Because Jerusalem was their dream," she explained of those who perished.
During the long legal process, she says she got to know the members of the group, and became "obsessed" with the fact that of the approximately 100,000 Ethiopian Jews who have settled in Israel in the last two decades, only about 3,000 have received a college degree, and only 5 to 15 percent of that small number have found "appropriate jobs" reflecting their level of education.
"It was a hard realization that even my colleagues were not giving these people interviews," Ovadia recalls. "I decided I would try to help."
'Not Racists,
But Prejudiced'
This is a story about how one individual can make a difference in effecting societal change, but the subtext is the reality of a culture where discrimination is so ingrained. The saga of the Ethiopian aliyah is both heroic and troubling. It includes the dramatic rescue of thousands of people virtually overnight as part of Operation Solomon in 1991 — truly remarkable. But it also includes the disturbing statistics since then that indicate a widening social, economic and educational gap between Ethiopians and other Israelis.
The majority of Ethiopian immigrants lives in poverty and does poorly in school; they have high dropout rates and alarming numbers in terms of crime and drug use.
"Israelis are not racist, but they are prejudiced," says Ovadia, suggesting that since "we don't see and meet them" on a regular basis — the Ethiopians often live in the poorest neighborhoods — most Israelis tend to believe negative stereotypes about them, such as they do not make for good employees or colleagues.
Ovadia set out to change the status quo, one person at a time, blending her grand vision of an Israeli society of equals with a more pragmatic approach that aims to train and place 1,000 Ethiopian immigrants in professional jobs.
She sees that number as a modest tipping point, noting that "a thousand graduates working in good jobs can help lead a social change in Israel."
After quitting her job and creating Olim B'Yachad, Ovadia and co-director Adva Hadar set about finding university-educated Ethiopian Jews languishing in menial jobs, and well-placed mentors — starting with the two women's friends and colleagues — who could coach the Ethiopians in the ways of the professional world.
Ovadia takes pride in pointing out that 250 graduates of the program now work in top companies in their fields. Before that, she added, none of the companies had hired a single Ethiopian immigrant in a professional-level post.
'The Doors
Were Closed'
Daniel Nega, who accompanied Ovadia on her visit to New York, personifies the impact of the program. Born in Gondar, he came to Israel as a youngster, having suffered the loss of his mother and sister during the grueling trek across the deserts of the Sudan. At 29, he has served as a sniper in an IDF combat unit — the majority of Ethiopians are given low-level, menial jobs in the army — and later worked for the Shin Bet, the Israeli Security Agency, as an airport guard overseas before coming back to Israel for law school.
But he had no success finding a job in his profession.
"I was qualified to protect Israeli lives but when it came to finding a respectable job, the doors were closed," he said in a soft voice.
Recruited by the Olim B'Yachad program while still in university, Nega received enrichment classes, instruction in English, and coaching on how to behave in professional interviews. (One cultural issue is that Ethiopians tend to be shy and not make direct eye contact with an interviewer.)
Support the New York Jewish Week
Our nonprofit newsroom depends on readers like you. Make a donation now to support independent Jewish journalism in New York.
With the help of his mentor, Avishai Noam, a successful Israeli high tech entrepreneur, Nega was hired by a major law firm and is doing well.
He gives much credit to his mentor for inculcating in him a sense of leadership and excellence, noting that Noam "made me work hard and helped me succeed."
Noam said he has known Nega a year and a half, and their relationship is ongoing. "We started with discussing professional issues but we became friends, and now talk about social issues, discrimination, and much more. He is very talented and wants to succeed," he said. "He's not a star yet but he will be."
Ovadia said the mentor relationships are key because they not only benefit the Ethiopians personally but sensitize the mentors to the serious problems facing these immigrants.
"The beautiful thing," she said of her group's 1,500 volunteers, "is that once Israelis come to realize that these people are bright and capable, they want to help."
Shlomit Grossman was on the verge of early retirement as a weapons system analyst when she learned from Ovadia's parents, who were contemporaries and close friends, of the fledgling effort to improve job prospects for Ethiopian immigrants.
"I only knew them from newspaper reports," she said of the Ethiopians, "no close contacts. Nothing. But from the first time I volunteered to interview candidates for the program, I fell in love with them, and with the idea of focusing on changing the views of the Israeli public as well as the people in the Ethiopian community themselves."
'Having An Impact'
Grossman has been a mentor to several young people, and posts a newsletter, in Hebrew and English, for Olim B'yachad, which has grown to a six-person staff (in addition to its many volunteers) and a $600,000 annual budget.
Key funding comes from UJA-Federation of New York and from Natan, a New York-based foundation that seeks to inspire young people to support innovative Jewish projects.
Roni Rubenstein heads UJA-Federation's task force working with the Ethiopian community in Israel, mostly in the area of education. She said Olim B'Yachad is unique "and having an impact" in employment and in "making Israel a healthy place."
The task force is working with Israeli experts on developing alternative or additional testing for academic and professional exams because even very bright Ethiopians score poorly, due to cultural differences.
"Some Israelis tell us every immigrant group has problems with standardized texts and that it takes time, maybe 20 years, for people to adjust," Rubenstein said, "but that's hard for us to swallow. We can't wait that long."
Felicia Herman, the executive director of Natan, said at first it seemed counter-intuitive to fund a program for the highest achieving Ethiopian young people, when so much focus has been on helping the poor and uneducated. Why help university graduates?
On reflection, though, "we realized they lack connections and confidence, and given Israel's stereotypes, they were unable to reach their potential. That seemed so unfair, especially for people who had come so far."
Herman said Natan also found Olim B'Yachad's plan to put itself out of business in five to seven years, after it had placed 1,000 graduates in solid jobs, as "incredibly thoughtful because it gives real empowerment to the young people. They realize it will be their responsibility to keep the effort going."
As the program gains attention and traction, it will be important to see how much of a ripple effect it will have in the Ethiopian community and among the greater Israeli society so as to avoid the prospect of a permanent underclass based on color.
E-mail: Gary@jewishweek.org
Support the New York Jewish Week
Our nonprofit newsroom depends on readers like you. Make a donation now to support independent Jewish journalism in New York.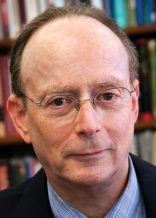 was editor and publisher of The Jewish Week from 1993 to 2019. Follow him at garyrosenblatt.substack.com.
The views and opinions expressed in this article are those of the author and do not necessarily reflect the views of NYJW or its parent company, 70 Faces Media.