Have you heard that President Obama, in his private meeting at the White House on Tuesday, urged Prime Minister Netanyahu to call on Jews around the world to refrain from singing or reciting "Next Year in Jerusalem" at their seders next week?
Apparently the administration views such prayers as "unhelpful" to the peace process, and even "provocative," given the political sensitivities of the moment.
Let me hasten to add, if it's not too late, that the above is based on an attempt at satire, and I think a clever one, courtesy of Andrew Bloom of Stamford, CT.
Taking his concept a step further, we could speculate that the White House, after some heavy negotiations, would prefer that the seder plea be changed to "Next Year in Tel Aviv," but may settle for "Next Year in west Jerusalem."
The UN, no doubt, would like us to revise the Haggadah slightly to refer to Passover as the Festival of Freedom From Brutal Zionist Occupation.
Don't know whether to laugh or cry at the "real" news these days…
Meantime, thanks to Andrew, and enjoy your seders.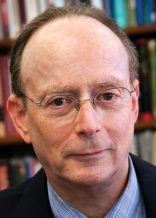 was editor and publisher of The Jewish Week from 1993 to 2019. Follow him at garyrosenblatt.substack.com.
The views and opinions expressed in this article are those of the author and do not necessarily reflect the views of NYJW or its parent company, 70 Faces Media.