How do you convince a young generation of Jews increasingly detached from their past that connecting to their heritage and community is important and beneficial – to their fellow Jews and to themselves?
"We can't coerce or guilt them," noted Jack Ukeles, a consultant on policy-oriented research studies for a number of Jewish communities around the country.
The dozen or so communal leaders and academics around the table on Monday night, at the last of a four-part series of conversations on Jewish Peoplehood, nodded, almost glumly, it seemed.
Ukeles offered one "under-rated" suggestion for engaging young people: "tell our story clearly and effectively," he said, citing as an example the idea of publishing a Haggadah for Yom Ha'atzmaut (Israeli Independence Day) that would present the narrative of the Jewish people's remarkable quest to create a modern state in their ancient homeland after thousands of years of statelessness.
"We have a Jewish narrative, a powerful link to our past," and based on the success of the Passover Haggadah as a means of transmitting tradition from one generation to the next, we should follow that model today, he said.
But Ukeles sounded less than convinced that young Jews would "buy in," noting his own ambivalence about "whether we should care [about the lack of involvement in Jewish life among many young Jews] and what we can do about it."
Still, his proposal was refreshingly specific to those who had participated in one or more of the discussions over the last few weeks sponsored by the Berman Jewish Policy Archive at NYU Wagner, with support from UJA-Federation of New York's Commission on the Jewish People, convened and moderated by sociologist Steven M. Cohen.
So much of the talk at prior sessions had been abstract in seeking to define and conceptualize Jewish Peoplehood. But this final two and a half hour session was focused on policy implications for the organized community.
And while the Ukeles presentation was questioned and challenged – which narrative do we tell? How do we honor diversity? Who's listening? – at least we were discussing a real proposal.
Ukeles, a veteran of Jewish communal life, said he believed promoting Jewish Peoplehood was worth investing in, particularly at a time when "we are embattled," expressing concern at attempts to de-legitimize the Jewish people as well as Israel. And he asserted that "there is no Jewish narrative without Israel," taking exception to the previous session's presenter, writer Jay Michaelson, who argued that Israel has become an obstacle to identification with the Jewish people.
Clare Hedwat, the respondent to Ukeles and planning manager for UJA-Federation's Commission on the Jewish People, said that for her generation of younger Jews, "identification with Israel is not a given."
She expressed reservations about whether hearing/reading the Jewish narrative (given that one could be agreed upon) leads to identifying with Jewish Peoplehood.
Support the New York Jewish Week
Our nonprofit newsroom depends on readers like you. Make a donation now to support independent Jewish journalism in New York.
Ukeles did not dispute that but maintained that "if we don't tell our story, we're finished."
Whether or how UJA-Federation will implement programs in response to these discussions is an open question, and a challenge.
Skeptic that I am, I think we are doing a pretty good job of telling "our story," and have been for thousands of years. Like reading from the Torah every week in every synagogue. And there are so many creative new efforts to get people to listen, from the lively cartoon G-dcasts (www.g-dcast.com) that make the Torah portion of the week accessible and fun in four minutes, to dramatic Storahtelling programs – attempts to reach young people at the level they will respond to.
We need more of these thoughtful programs, true, but I think we're on the right track.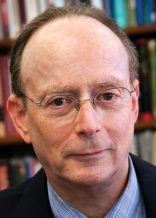 was editor and publisher of The Jewish Week from 1993 to 2019. Follow him at garyrosenblatt.substack.com.
The views and opinions expressed in this article are those of the author and do not necessarily reflect the views of NYJW or its parent company, 70 Faces Media.