Call it chutzpah or commitment — or a combination of both.
Even as the Conservative movement is losing members left (to the Reform) and right (to the Orthodox), literally, the chancellor of the Jewish Theological Seminary is setting his sights not just on survival, but on expanding the school's focus, "carefully but boldly," throughout North America.
Arnold Eisen, completing his third year in his post as head of the educational and spiritual center of the movement, is launching a campaign to roll out "a new JTS mission that defines our purpose and sets our future direction," with an emphasis on "learning, leadership and vision."
Considered too low-key until now by some critics, he plans to enlarge his duties as a spokesman for "what Judaism has been and can be," and take on the mantle of "intellectual leadership."
Welcome to the Eisen Era.
In an exclusive interview with The Jewish Week three days before Monday's JTS commencement, at which he formally announced his vision, the chancellor explained its development and goals with passion and conviction, including providing his own view of what he considers the most important point.
"Here's the vision headline," he said toward the end of our 90-minute discussion: "This great institution, long known for its distinguished scholarship and innovation," like establishing Camp Ramah and The Jewish Museum, "now will bring its resources of learning to bear in new ways on the needs of the North American Jewish community."
He acknowledges that the Conservative movement, once the largest of the four Jewish denominations, has shrunk, and that its numbers continue to decline. But while some say the movement's demise is inevitable, if not imminent, Eisen says he remains an optimist and chooses to measure success "by quality rather than numbers," looking to "the potential for major achievement."
Eschewing pessimism at a time of "notable failures," increasing assimilation and diminished financial resources, he asserts that "fewer people are involved [in serious Jewish lives] but they are more involved.
"Instead of counting our losses, let's seize the moment," he insists, while agreeing that the moment is one of urgency and in need of a large dose of innovation.
Aiming
For The Center
Eisen, 59, a longtime religious studies professor at Stanford University prior to coming to JTS, and only the second of its seven chancellors not to hold rabbinic ordination, is banking his reputation and legacy on this new plan to reach "Conservative Judaism and the vital religious center of North American Jewry."
Support the New York Jewish Week
Our nonprofit newsroom depends on readers like you. Make a donation now to support independent Jewish journalism in New York.
He defines that center as including Orthodox, Reform and unaffiliated Jews serious about deepening their Jewish knowledge and commitment.
"This is an exciting moment for me and for JTS," he said, explaining that the key to success is to make better use of what JTS, established in 1886, has long been best known for — its scholarship. He asserted that "first-rate, excellent scholarship" is at the core of his vision, soon-to-be policy, of outreach.
Eisen noted that the Conservative establishment is already reaching Jews outside of the movement through its Camp Ramah, about 20 percent of whose families are not affiliated as Conservative, and a slightly lower percentage of families whose children attend Solomon Schechter day schools.
With an estimated 20 percent of American Jewry apparently uninterested in affiliation of any kind, and another 20 percent highly involved (and mostly Orthodox), Eisen's target audience is what he calls "the big middle," which he hopes to reach by stressing the importance of a balanced center, and by adding thoughtful, relevant content.
"They are in play," he says of the 60 percent of American Jews he is focusing on, "and they can be won over through meaning and community."
Eisen hastens to add that he is a pluralist and wants the Reform and Orthodox movements to be strong. "We're not trying to shove anyone else aside," he says, noting that he works together, when possible, with the heads of Yeshiva University and Hebrew Union College.
But he believes JTS has a vital message, and responsibility to serve a post-denominational generation, which he describes as "younger Jews who don't want to see a denominational adjective before the word 'Jew.'"
He says "it is not a failure if Ramah alumni become Orthodox, because it means we help make live, committed Jews. That's a success."
He also speaks with pride of high-achieving graduates of JTS now involved with creative new projects like independent minyanim, service programs and spiritual outreach outside the confines of the Conservative movement.
"JTS equipped them with the tools to be innovators, to be caring, educated Jews," he says, emphasizing that his broad goal is to help increase the number of serious, active Jews in North American life.
Streamlining
And Sharing
Several Conservative rabbis, who preferred not to be named, commented on the new vision, and their views ranged from enthusiasm to cynicism.
Support the New York Jewish Week
Our nonprofit newsroom depends on readers like you. Make a donation now to support independent Jewish journalism in New York.
One welcomed the vision statement for "defining what the Conservative movement is rather than what it isn't," and for "attempting to place JTS in a position to capture the center — a real effort to reach beyond our constituency."
But another said the vision's emphasis on scholarship rather than spirituality is out of sync with the times, and that essentially it was window dressing to couch the fact that JTS needs to make financial cutbacks.
The practical plan is to train rabbis and cantors to be leaders who can balance their knowledge with the needs of contemporary Jews, and to focus on more systematic coordination among the five schools of JTS: the rabbinical school, cantorial school, graduate school, Davidson Graduate School of Education and List College of Jewish Studies, affiliated with Columbia University.
A 30-page strategic plan outlines broad strategies for reorganization and extended engagement with the community, including service through scholarship; making use of campus synergy through interdisciplinary shared learning; partnerships with a wide range of other schools and programs in New York City; and reaching new types of students, primarily through adult education programs at JTS.
In general, the emphasis is on responding to financial constraints with innovation and partnerships, both within JTS, with other institutions and with funding foundations.
"We as a community have been inadequate in fashioning institutions," Eisen says, adding that JTS has not been sufficiently "hands-on and entrepreneurial."
The school's current academic structure will be "significantly streamlined," according to the plan, with core courses created in each of four main areas of study, including a "state-of-the-art approach to leadership education."
List College of Jewish Studies (undergraduate) and the Graduate School will be directed by one dean, Shuly Rubin Schwartz, current dean of List College. The rabbinical and cantorial schools will operate under one dean, Rabbi Daniel Nevins, current dean of the rabbinical school.
The subtext here is that with the Conservative movement long plagued by lack of coordination among its many branches, including the United Synagogue, Rabbinical Assembly and JTS, Eisen appears to be broadening the scope of JTS by bringing more of the educational arm of the movement under its wing.
The Head
And The Heart
In the end, it remains to be seen whether Eisen can reinvigorate his movement.
His most ambitious project to date has been an initiative, complete with curricula, for congregations to focus on mitzvot — their meaning and application today. He says it has had much success, with several dozen congregations sponsoring weekly discussions on what it means to be commanded in the 21st century.
Support the New York Jewish Week
Our nonprofit newsroom depends on readers like you. Make a donation now to support independent Jewish journalism in New York.
Aside from leading to increased personal observance for some participants, Eisen says another objective was to blend text study and practical application, and for the rabbis themselves to talk openly about their own views on mitzvot.
More congregations are initiating the program and there are plans for a stage two for congregations that completed it. Eisen likes the idea of synagogues taking on a particular cause, be it feeding the poor or establishing a chevra kadisha, and making it their own "signature" mitzvah.
In the meantime, it is clear that he sees the new strategic plan as the centerpiece of his chancellorship. It reflects, as does the mitzvah project, his attempt to combine the head and the heart in reaching both professional Jews (rabbis, cantors, teachers) and laymen in a mix of study and action to deepen one's Jewishness and humanity.
"We dare not fail to respond with all the boldness and experience at our command," he said in closing his commencement speech Monday. "Let's get to it."
 E-mail: Gary@jewishweek.org
Read Gary's "Between the Lines" blog here, and be sure to check out the Jewish Week's Facebook page and become a fan!
You can also follow the Jewish Week on Twitter: start here.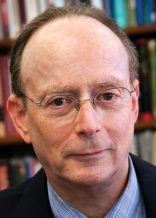 was editor and publisher of The Jewish Week from 1993 to 2019. Follow him at garyrosenblatt.substack.com.
The views and opinions expressed in this article are those of the author and do not necessarily reflect the views of NYJW or its parent company, 70 Faces Media.