I last saw Debbie Friedman two weeks ago at LimmudUK, where we had a brief but warm conversation, telling each other that if not for scheduling conflicts, we would have enjoyed attending each other's presentations.
In my case it was certainly true, as I always found Debbie's performances inspiring. Not just her voice, the lyrics and the message, but the quality of the shared experience with her loving audiences. The goodwill and sense of the spirit in her was palpable.
Debbie gave a concert at LimmudUK, and performed one song at the gala closing night show, to the delight of the crowd. She also sang with a large, makeshift choir that night, and I remember thinking how small and frail she looked. And how happy, too. Just to be a part of the experience.
She brought joy, healing and comfort to so many of us, who felt renewed by her ability to turn prayer into music, and music into prayer.
May her memory always be a blessing.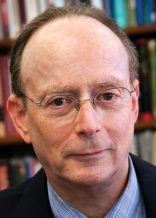 was editor and publisher of The Jewish Week from 1993 to 2019. Follow him at garyrosenblatt.substack.com.
The views and opinions expressed in this article are those of the author and do not necessarily reflect the views of NYJW or its parent company, 70 Faces Media.