Uriel Reichman, 68, a distinguished Israeli educator who almost – and should have been – appointed education minister several years ago, is as pessimistic about Israel's diplomatic status as he is enthusiastic about the Interdisciplinary Center in Herzliya (IDC), the country's first private university, which he founded and serves as president.
During a visit to The Jewish Week offices this week, he predicted that the entire Mideast region would undergo a major shift toward Islamic extremism, isolating Israel even more than today.
He said the Muslim Brotherhood will emerge the victor in upcoming Egyptian national elections, and will display its fundamentalist traits, "turning frustration [of the Egyptian people] into hatred [of Israel and the West]"
Reichman noted how Turkey's army had a moderating impact on the country's Islamic government until, gradually, it lost power to extremists.
He worries that this will happen in Egypt as well.
Reichman said that for all of Hosni Mubarak's faults, he was a "major force" for peace between Israel and the Palestinians and a major ally for the U.S., holding off Iranian fundamentalists from making further inroads in the Mideast.
"The Obama administration made a tremendous mistake in demanding Mubarak's ouster," he said, endangering Israel's security, and forcing Jerusalem to "spend billions of dollars to establish the southern front [militarily] in the Sinai again." Further, Reichman said Obama's swift call for the Egyptian president's removal was an ominous signal to allies around the world that U.S. support can change overnight.
As for peace, Reichman said that negotiations have failed and what is needed is a plan supported by the U.S. and the so-called Quartet (U.S., Russia, the United Nations and the European Union), that would be offered to Israel and the Palestinian Authority as a take-it or leave-it proposition, putting sufficient pressure on both parties to sign on.
He envisions a plan that would be a partnership but with Israeli security assured.
For now, though, he is deeply worried about the prospects of the Palestinians declaring statehood through a UN declaration in September.
In the meantime, in typical Israeli fashion, Reichman said that IDC, with its 1,400 students from 80 countries, is doing very well. About 70 percent of the students make aliyah at the school, which offers courses in English as well as Hebrew and emphasizes social responsibility.
One planned innovation is a double major, with a degree in the humanities – basically, courses on Jewish peoplehood – in addition to traditional tracks like law, business, computer science, etc.
Support the New York Jewish Week
Our nonprofit newsroom depends on readers like you. Make a donation now to support independent Jewish journalism in New York.
He was president of IDC from 1994 until 2006, when Ariel Sharon asked him to join Kadima and, Reichman says, promised him the position of education minister, should the party win.
Reichman accepted and was placed seventh on the ticket of Kadima, which won 29 seats in the 2006 elections. But in the subsequent political jockeying that traditionally takes place in forming a governing coalition, Reichman was offered the post of justice minister. He refused, held a press conference describing what had taken place, resigned his Knesset seat and came back to head IDC again.
A leading advocate for changing the electoral system in Israel, Reichman noted that the average tenure for a government minister is 18 months, and the average government lasts less than two years.
He said he plans to try to keep changing politics from the outside, noting that IDC "encompasses the spirit of Zionism and I feel a great responsibility for it" as it trains future leaders.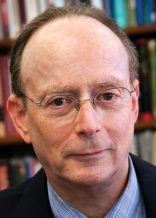 was editor and publisher of The Jewish Week from 1993 to 2019. Follow him at garyrosenblatt.substack.com.
The views and opinions expressed in this article are those of the author and do not necessarily reflect the views of NYJW or its parent company, 70 Faces Media.