In the wake of our April 15 story, "HASC Staff Fighting Return Of Disgraced Exec," an effort is under way to bring legal action against the board of directors of the highly praised special needs camp for rehiring Bernard Moshe Kahn, who was forced to resign more than seven years ago for alleged improper use of charitable funds.
Larry Pollack, a New Jersey attorney and parent of a disabled youngster who attends the camp, is involved in launching The Committee to Save Camp HASC by raising funds to hire legal representation.
He plans to tap into a community of parents, counselors, staff and donors who have expressed outrage over the board's move, and who are as eager to thwart its efforts as they are to see the camp itself thrive.
In an open letter to parents and "the entire Camp HASC community," Pollack called the hiring of Kahn "nothing less than a brazen coup d'état."
He urged readers to "pledge at least $100 per family" to obtain a lawyer "to fully investigate these issues and file an immediate Order to Show Cause for a restraining order and injunctive relief" against Kahn and the board that brought him back despite allegations from a forensic audit in 2003 that Kahn skimmed at least $1.4 million from the charity.
The goal, according to Pollack, is to "reinstate the ousted board members" who allegedly were forced to step down because they would not agree to bring Kahn back to a senior position; bar Kahn from a paid position with the camp; and "compel the board of trustees to act with transparency and democratically, in accordance with its own by-laws and fiduciary duties."
In an interview this week, Pollack said he would like to see Camp HASC operating separately from HASC Inc., which operates five schools and a variety of social service programs.
"The camp needs to secede from HASC and set up its own separate board," he said, voicing the concern of many former supporters that if Kahn and the board are allowed to maintain control, donations may dry up and the camp's widely praised program for hundreds of special needs children come to an end.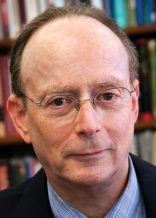 was editor and publisher of The Jewish Week from 1993 to 2019. Follow him at garyrosenblatt.substack.com.
The views and opinions expressed in this article are those of the author and do not necessarily reflect the views of NYJW or its parent company, 70 Faces Media.