Shocked, but not surprised. That's my reaction to the latest U.S. State Department report on religious freedom around the world ("State Department Report Cites Rising Tide of Anti-Semitism," Aug. 3), which describes a "global increase" in and "rising tide" of anti-Semitism.
There's only one problem with the 2011 State Department report:  according to your article, the report's authors give no indication — nary a clue — as to how this rather lurid assessment was arrived at.  (a) Surveys? (b) Other quantitative data? (c) Interviews with government officials in the countries cited? (d) Comparisons with previous years? The answer is (e) none of the above.
The State Department report may very well be onto something; and, at the least, the government is to be commended for taking religious freedom around the world — including anti-Semitism — seriously. But "serious" is hardly the word I would use to describe the report's methodology. "Scholarly anarchy" is more like it.
Of course, it's all about the money.  Hannah Rosenthal, State's special envoy on anti-Semitism, has made it clear that her agenda is to incorporate the monitoring of anti-Semitism into the State Department's better-funded overall human-rights report. This may not be a bad idea — but not at the expense of demeaning your only product.
Manhattan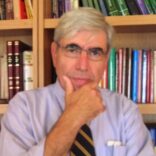 is co-editor with Mark Silk of "The Future of Judaism in America" and the author or editor of four previous books and more than 100 articles, reviews, book-chapters and encyclopedia entries on Jewish public affairs, history, and arts and letters. Forthcoming is a book setting a historical and societal context for 100 years of Israeli theater.
The views and opinions expressed in this article are those of the author and do not necessarily reflect the views of NYJW or its parent company, 70 Faces Media.