Maybe Lucette Lagnado's piece in The Wall Street Journal (Feb. 8) on how some high-profile Orthodox synagogues are drawing large crowds to their Shabbat morning services with expensive booze and elaborate catering at kiddush will prove embarrassing enough to tamp down this trend. But I don't think so.
More likely the article will have the opposite effect, with officials of synagogues suffering poor attendance saying, "hey, let's try it here."
As noted, these affairs can be quite costly, exceeding $10,000 for one Shabbat kiddush at Rabbi Marc Schneier's chic West Hampton Synagogue. And at The Shul in Bal Harbour, Florida, last year a donor provided $500-a-bottle Scotch each week and, notes Rabbi Sholom Lipskar, the shots "went pretty fast."
So while some rabbis urge congregants to come to services for a spiritual high, members may be experiencing a more earthly one.
The Orthodox Union has spoken out in the past against "kiddush clubs," where men leave the sanctuary during services for a "l'chaim," and sometimes come back a bit rowdy, or don't come back at all.
But rabbis are in a tough bind. They don't want to alienate their regular attendees who find that the kiddush club makes shul more enjoyable, but they also don't want to suggest to young people that drinking alcohol – especially in the morning and as an excuse to take a break from services – is cool.
In the meantime, the booze flows, the lavish food is consumed and the message is clear.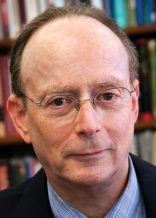 was editor and publisher of The Jewish Week from 1993 to 2019. Follow him at garyrosenblatt.substack.com.
The views and opinions expressed in this article are those of the author and do not necessarily reflect the views of NYJW or its parent company, 70 Faces Media.