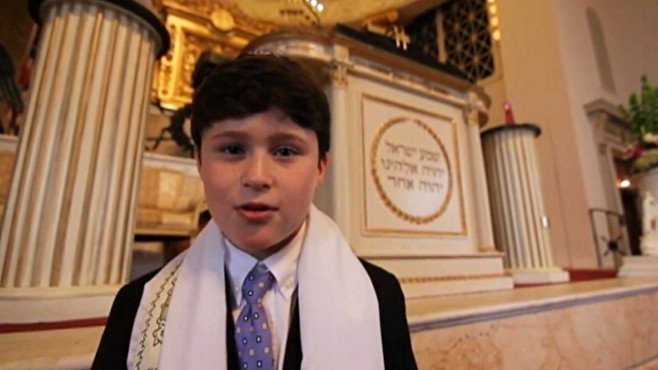 There are Save the Dates you receive in the mail for family events, and then there's this.
Daniel Blumen, a little Jewish boy from Atlanta, made a music video to remind those about his upcoming Bar Mitzvah event, and the video has since gone viral, surfacing on CNN, ABC, NBC, Yahoo!, and the Daily Mail, to name a few.
The video was first discovered to Adam Chandler, Tablet's dashing resident blogger, who saw the video in his Facebook feed posted by a friend. He wrote a quick blog post, and viola! little Daniel Blumen and his Bar Mitvah rhymes are everywhere, including the Today Show, where his dad told the audience the video took 9 weeks to make.
Take a look at the video below, which features appearances by Shaquille O'Neal, Charles Barkley, Ne-Yo and Atlanta's mayor, Kasim Reed.
If this video doesn't get you some good Bar Mitzvah presents, Daniel, nothing will.