Jill Soloway, a hip Hollywood writer/director/producer ("Six Feet Under," "The United States of Tara"), has become a Jewish activist in the last several years and is having quite an impact on the L.A. community. And it could go national soon.
She spoke at the international conference of the Jewish Funders Network this week in L.A. of how she helped found East Side Jews, an informal and popular group, particularly among young artist types, that seeks to "reinvent" Jewish life and make it "about joy, not sadness."
The key, she said, was to provide "a mash-up of the traditional and the secular in an irreverent but serious way," resulting, for example, in Torah portion study through comedy, holiday retreats in the desert, havdalah services on a rooftop and a Rosh Chodesh event entitled "Once In A Jew Moon."
Soloway just won a Best Director award at the Sundance Film Festival for a feature film coming out later this year, "Afternoon Delight," which she describes as a comedy/drama that includes a tender scene where a young couple at a critical moment in their relationship lights Shabbat candles. (The story line is about a young woman who brings a stripper home to be a nanny – "not a good idea," says Soloway.)
I haven't seen the film, but the potential impact of the candle lighting scene, in a mainstream film viewed by millions, could be greater than the combined sermons of scores of rabbis.
We'll have to wait and see. In the meantime, Soloway is spending a good bit of time trying to rejuvenate her local Jewish Community Center, she says, so that it can become a real community center.
Welcome to the L.A. Jewish community, a "mash-up," indeed, of the sacred and the profane.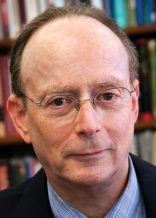 was editor and publisher of The Jewish Week from 1993 to 2019. Follow him at garyrosenblatt.substack.com.
The views and opinions expressed in this article are those of the author and do not necessarily reflect the views of NYJW or its parent company, 70 Faces Media.