For all the handwringing about Israel's standing in the American Jewish community, the community is missing a major opportunity to celebrate Israel and reframe the conversation.
This is a year of big anniversaries — the 65th anniversary of Israel's founding, the 100th anniversary of Menachem Begin's birth and the 40th anniversary of David Ben-Gurion's death. These are opportunities to learn about Israel in a non-partisan, non-political way. These are big moments to toast what remains one of the great miracles of the 20th century, the founding of a Jewish state in Palestine.
Perhaps there's a master plan to release a wave of community-wide celebrations that I missed. But with Israel's birthday less than two months away, I fear there will be the usual dutiful parades and speeches, when this Big Moment requires much more.
Last week, I was fortunate enough to meet Mary Owen, Donna Reed's daughter. Donna Reed was the Academy Award-winning, iconic, apple-cheeked, super-duper 1950s mom who starred in "It's a Wonderful Life" and that early television classic "The Donna Reed Show. In 1954, Reed starred in a 25-minute United Jewish Appeal fundraising movie with Robert Young, the iconic TV dad who starred in "Father Knows Best."
The movie (youtube.com/watch?v=FJO1Nz2fnQk), available on YouTube through the Steven Spielberg Jewish Film Archive, is schmaltzy, overdone, over-the-top — and utterly charming. It tells three vignettes that illustrate the times. One shows a wild North African teenager saved from a life of crime by a kindly jeweler who brings him to "the Joint," the legendary Joint Distribution Committee. A second tells of a refugee doctor who settled into a small American town and joins the army as soon as he becomes a citizen. And my favorite stars Donna Reed as Deborah, a beautiful European refugee (with a perfect American accent), fleeing to Tel Aviv from her life (and great love) on a border kibbutz.
She hitches a ride with Uri, played by Forrest Tucker, who a decade later will be "Sarge" on "F-Troop." She tells Uri that, having been fenced in during the Holocaust, she cannot bear being fenced in as a settler — they used the word in a positive context then. "Well, this fence keeps freedom in," says Uri, the proletarian truck driver/philosopher. "It doesn't want any trouble, just do whatever you like on your side, brother, but over here — keep off the grass!" And Uri worries about those so fearful of life's challenges, that "All they have is fear, no good to live with fear. It's like being dead, worse than dead." With those words, Deborah says, melodramatically, "Worse than dead … Stop the truck" — and returns to the kibbutz.
Robert Young then chimes in: "At 8.10 on a Tuesday morning on a settlement on the Israel frontier was Deborah's big moment." He explains: "Israel is filled with big moments because it's a new land, where a million and a half citizens are working to build a new life. When you support the United Jewish Appeal you make it possible for the United Israel Appeal to help the people of Israel to build their democracy in a strategic world area. To help rush completion of new settlements, new housing for the homeless, the irrigation of wasteland acres, to help win out against neglected resources, shortages of food, the problems of immigrating a double population. Israel's people who stand for freedom must not stand alone."
We need programs that convey the miracle of Israel's founding and the historic grandeur of Israel's accomplishments. We should tap into the Jewish values, Jewish rituals, and Jewish dreams that come to life in Altneuland, the old-new Jewish state. And, perhaps, most important, we should take this opportunity to take Zionism personally, by describing what Israel means to us, what we, each of us, gets out of having a Jewish state, and how we hope to both improve Israel and use Israel to help resolve our own identity issues while fulfilling our dreams.
We should celebrate this historic accomplishment individually and collectively, sharing links like the Donna Reed movie to bring different aspects of Israeli history alive, at home and in large group celebrations. And we should figure out how to trigger more ideological conversations, with book clubs, with essay contests articulating our Zionist visions, with a full-scale Jewish community press triggering a broad, creative, intense, personal, ideological, conversation.
In 1952, Donna Reed, Robert Young, and other generous Hollywood spirits rejoiced in the Jewish people's "Big Moment." Six miraculous decades later, with an opportunity to honor the State of Israel and two of its founding leaders, one from the left, one from the right, the Jewish people need a little help appreciating just what a Big Moment it is. Are our communal organizations today up for the task? Are we?
Gil Troy is professor of history, McGill University, and a Shalom Hartman Engaging Israel Research Fellow in Jerusalem. His latest book, "Moynihan's Moment: America's Fight Against Zionism as Racism," recently was published by Oxford University Press.
Support the New York Jewish Week
Our nonprofit newsroom depends on readers like you. Make a donation now to support independent Jewish journalism in New York.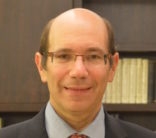 is a Distinguished Scholar of North American History at McGill University, and the author of nine books on American History and three books on Zionism, including "Never Alone: Prison, Politics and My People," co-authored with Natan Sharansky.
The views and opinions expressed in this article are those of the author and do not necessarily reflect the views of NYJW or its parent company, 70 Faces Media.