Ambassador Yehuda Avner is the 84-year-old rock star of Jewish media these days.
His 2010 memoir, "The Prime Ministers," based on the notes he took as a senior advisor to five Israeli prime ministers in their private meetings with world leaders, is still a best-seller and still in hard cover. A full-length documentary film, based on the book, will have its New York premiere on May 7.
Sandra Bullock is the voice of Golda Meir, and Christoph Waltz, the Austrian actor who won an Academy Award for his chilling performance as a Nazi officer in "Inglorious Basterds," is the voice of Yitzhak Rabin. And a feature film is due out next year, also based on "The Prime Ministers."
Avner charmed an overflow audience of more than 300 people at a Jewish Week Forum last week at The Jewish Center. I was honored to be the moderator and his straight man in an hour-long conversation that he closed by offering up his own 10 Commandments.
In response to the many attendees who asked for a copy of them, here they are:
When an enemy of our people says he seeks to destroy us, believe him.
Stand tall in the knowledge that every tyrant in history who has ever sought our destruction has himself been destroyed.
Protect Jewish dignity and honor at all cost. Life is holy, but there are times when one must risk life for the sake of life itself.
Never raise a hand against a fellow Jew no matter the provocation.
Give the enemy no quarter in demolishing his malicious propaganda.
Whenever a threat against a fellow Jew looms, do all in your power to come to his aid, whatever the sacrifice.
Never pause to wonder what others will think or say.
Be forever loyal to the historic truth that Israel is the nation state of the Jewish people and Jerusalem its eternal capital.
Love peace, but love freedom more.
(Which is really Number 1): Build Jewish homes not by the accident of birth, but by the conviction of our eternal Torah.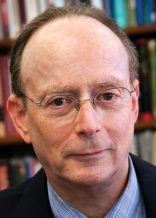 was editor and publisher of The Jewish Week from 1993 to 2019. Follow him at garyrosenblatt.substack.com.
The views and opinions expressed in this article are those of the author and do not necessarily reflect the views of NYJW or its parent company, 70 Faces Media.