About the worst thing you can call an Israeli is a "freier," a sucker. And Prime Minister Benjamin Netanyahu wants the world to know that he and his government are not "freiers," certainly not ready to accept the "bad deal" between Iran and the U.S. and key Western allies that would ease crippling economic sanctions on Tehran in return for suspending — but not dismantling — its nuclear program.
American Jewish leaders privately express frustration that Netanyahu has made the issue "Israel-centric" when they believe it should be an American cause. But they also give him credit for slowing down, if not preventing, the deal almost agreed on in Geneva last week.
Has the Israeli leader gone too far in insisting that Iran is about to outsmart Washington, with grave consequences for the West? Is he prepared to risk a major break with the U.S., and jeopardize perhaps the best and only non-military means of preventing Iran from having a nuclear bomb?
Since Israel is the prime target of a potential Iranian nuclear attack, the stakes could not be higher. A revised six-month agreement between Iran and the P5+1 (the five permanent members of the United Nations Security Council — the U.S., Russia, China, the United Kingdom and France — plus Germany) could be signed in Geneva within days.
Netanyahu has denounced and condemned the perceived agreement in an unprecedented assault on a U.S.-approved proposal. This despite warnings from President Shimon Peres and other Israeli officials not to oppose Washington, the Jewish state's most vital ally, in such a vocal and forceful way.
What complicates this standoff, one of the most serious in the history of U.S.-Israel relations, are several factors. One is the lack of trust Netanyahu has in the Obama administration's willingness to take military action in the region. That's based on U.S. pressure on Israel in the past not to strike against Iran's nuclear reactors, and President Obama's backing off of a planned attack on Syria even after it was made known that President Assad's troops used chemical weapons to kill civilians.
Further, despite assurances that Secretary of State John Kerry is "an old friend," as Netanyahu noted this week, and that the Obama administration has offered Israel "unprecedented cooperation on security and intelligence" issues, as Naftali Bennett, a key member of the Israeli cabinet, told The Jewish Week here Friday during a U.S. visit, Jerusalem was caught by surprise by the planned deal in Geneva last week. (See story on Bennett on page 20.)
Insiders say that Netanyahu was particularly angry because there was an understanding between the U.S. and Israel to keep each other apprised on key moves dealing with Iran.
In addition, it appears that Washington is seeking to squeeze Israel on two key fronts — the Iran deal and the Israeli-Palestinian peace talks — at the same time. Just last week while visiting the region, Kerry publicly put the onus on Israel for the lack of progress on the Palestinian negotiations, and suggested that failure could prompt a third intifada. Then he headed off to Geneva in an effort to seal the Iran agreement. (It was the French who balked at the deal last week, wary of a nuclear Iran.)
Netanyahu has sought to keep the Iran and Palestinian issues apart. In recent days he squelched approval for more West Bank housing so as to avoid another crisis with Washington. But in his address to American Jewish leaders last week in Jerusalem at the General Assembly of the JFNA (Jewish Federations of North America), his anger over the proposed Iran deal and insistence that the Palestinians need to be more forthcoming suggested that he was in no mood for conciliation.
He sent Bennett, minister of economy, labor and industry as well as of religious affairs and diaspora-Israel relations, to lobby on Capitol Hill. After meeting with about 40 senators and House members in Washington during two days of intensive discussions, Bennett told The Jewish Week he received "very positive" responses from Democrats, and especially Republicans, to his call for Congress to "ratchet up the pressure" on Iran through economic sanctions.
Support the New York Jewish Week
Our nonprofit newsroom depends on readers like you. Make a donation now to support independent Jewish journalism in New York.
That message counters the U.S. insistence that the sanctions should be eased somewhat in return for Iran suspending its nuclear program for six months to allow deeper talks to continue in the hopes of avoiding a military confrontation.
Indeed, Kerry was reported to have told senators not to listen to Israel on this issue. But Bennett compared the U.S. stance to a boxing referee stopping his count at 8, just when a fallen boxer was about to be counted out.
The only reason Iran had agreed to talk with the West was because of the success of the international sanctions, which have deeply hurt Tehran's economy, Bennett said. Why ease the pressure when Iran refuses to dismantle any of its centrifuges or its plutonium reactor? He said the Iranians are "smart," and want the ability, even after halting its program, to be able to "get back to where they are" within three weeks.
U.S. officials, though, insist the economic concessions are minor and the means of monitoring Iran on its nuclear activities much more substantial than Israel claims. (One wonders why Israel, the country most threatened by a nuclear Iran, and Washington's key ally, is not being told the particulars of the deal.)
Republicans, and some Democrats, appear poised to move forward with legislation that could tighten economic sanctions on Iran in the coming months. But there is always the concern that such a move could provoke Iran to walk away from the talks and step up its nuclear arms program, making a military response more likely.
Netanyahu and his allies are talking tough, letting it be known that Israel will do whatever is necessary to protect its citizens, even, if need be, in defiance of Washington and the rest of the world. (Ironically, it is the Saudis and other primarily Sunni Arab states in the region that are most supportive of military efforts to thwart Iran's nuclear program.)
Is it too late for Israel to work with the P5+1, rather than condemn its actions, in hopes of coming up with an agreement that prevents Iran from having nuclear weapons?
If a deal is signed it will be more difficult, and audacious, for Israel to resort to military action on its own. At present the U.S. seems eager to make a deal, and Iran may well figure it best to sign on —and then finesse, delay and obstruct those chosen to monitor their nuclear program. That would make the U.S. and its fellow members of the P5+1 "freiers."
But it would make the Israeli people the ones who could suffer most from their allies' eagerness to avert a war.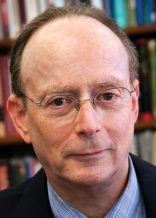 was editor and publisher of The Jewish Week from 1993 to 2019. Follow him at garyrosenblatt.substack.com.
The views and opinions expressed in this article are those of the author and do not necessarily reflect the views of NYJW or its parent company, 70 Faces Media.