Israeli Prime Minister Benjamin Netanyahu's decision to appeal directly to Israel's nationalist camp in the final days of the election campaign appears to have paid off, at least in the short term.
In pledging in blunt terms not to permit a Palestinian state during his tenure and suggesting that a large turnout at the polls by Israeli Arabs was worrisome, Netanyahu succeeded in convincing Israelis on the right to vote for his Likud Party rather than smaller rightist parties so as to ensure his victory. As a result, Naftali Bennett's Bayit Yehudi party, which is pro-settler, and Yisrael Beiteinu, made up largely of Soviet immigrants and whose leader, Avigdor Lieberman, has called for Israeli Arabs to take a loyalty oath, were the big losers. Many of their would-be votes were siphoned off to Likud.
That accounted for the surprising last-minute surge that saw Likud go from trailing the Zionist Union to handily beating the party, led by Isaac Herzog of Labor and Tzipi Livni of Hatnua, that focused on domestic concerns such as the economy, housing and jobs.
While Netanyahu enjoys his victory, he will begin to put together a rightist government. So after defeating Bennett and Lieberman, he will reach out to ask that they join his coalition, along with several charedi parties more interested in securing funds for their schools and institutions than in foreign policy.
Israeli President Reuven Rivlin has called for a national unity government that would include the Zionist Union, but Netanyahu likely can form a coalition — at least 61 of the 120 members of Knesset — without Herzog and Livni, whose inclusion would constrain his vision and plans.
Just what those plans are, though, remain an open question.
Did Netanyahu speak out of conviction this week in seeming to negate the two-solution he endorsed in his 2009 Bar-Ilan University speech, or were his blunt remarks simply a pre-election political statement to garner votes and can now be discarded?
Similarly, was his suggestion that Israeli Arabs, who make up about 20 percent of the state, represent a threat to his government a reflection of his true feelings, or a means of making sure that his supporters turn out in large numbers to counter the Arab bloc?
Surely the Obama administration, European leaders and liberal Jews here and in Israel are concerned, if not upset, by Netanyahu's tone and tactics. The White House has made a point of remaining neutral on the election results, taking a wait-and-see attitude as the coalition process begins, well aware that Netanyahu can also be a pragmatic, strategic statesman as well as a shrewd politician.
The Anti-Defamation League issued a statement congratulating the prime minister on his victory while noting that "this campaign was too often marked by extreme and divisive statements by candidates." There was no singling out of Netanyahu, and Abraham Foxman, the group's national director, in an interview on Wednesday, offered a Talmudic parsing of the prime minister's controversial comments. "He didn't say he opposed a two-state solution, he said it won't happen on his watch," Foxman said, noting that Herzog has also said it was unlikely he, too, could reach an agreement with the Palestinians anytime soon.
Foxman added that Netanyahu "didn't say the Israeli Arabs couldn't vote," but rather that a large turnout of Israeli Arabs would hurt his chances. The ADL leader acknowledged that the presumed coalition Netanyahu is forming would be "right-of-center and charedi," which will "make our job tougher."
Support the New York Jewish Week
Our nonprofit newsroom depends on readers like you. Make a donation now to support independent Jewish journalism in New York.
"We'll have to explain more and defend more," not only to the administration in Washington but to American Jews, 80 percent of whom, he noted, voted for President Obama.
"What keeps me up at night," said Foxman, who will step down from his post this summer, "is Israel's dependence on the United States, including the Jewish community, which is a significant asset." He said most American Jews are "not comfortable with a polarized government" in Israel and would have preferred a national unity government.
But he and other American Jewish leaders will continue to emphasize that Israel has an open, vibrant, if often fractious, democracy. Indeed, Arab citizens have more say in government policy in Israel than Arab citizens in just about any Arab state.
Such points are important to make, especially at a time when Jerusalem is sure to come under increased international pressure to show some kind of progress in easing the tension with the Palestinians.
Veteran Israeli diplomat Aryeh Mekel wrote this week that in picking Netanyahu over Herzog, Israelis, concerned about their security, chose life over quality of life. It's a shame to be faced with that choice, but that's the way the majority of Israelis saw it, and we have to live with and respect that choice.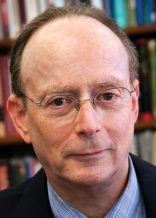 was editor and publisher of The Jewish Week from 1993 to 2019. Follow him at garyrosenblatt.substack.com.
The views and opinions expressed in this article are those of the author and do not necessarily reflect the views of NYJW or its parent company, 70 Faces Media.