Dear Jewish 18-to-26-year-olds,
On a few college campuses, radicals who love to hate Israel are urging you to reject the free Israel trip the Jewish people are offering you through Taglit-Birthright Israel.
They are right. If you boycott everything that isn't perfect, if you cannot stand engaging with anyone or anything that might challenge you, disagree with you, confuse you, then, yes, don't bother visiting Israel.   
True, Zionism politicized Jewish identity, emphasizing that Judaism is not just a religion, that Jews are a people with legitimate national rights for a state — but this push to boycott is ridiculous. Beware. Bigoted partisans are trying to hijack your identity search, your Jewish journey. Don't let them trick you. Don't cheat yourself of an opportunity to explore your heritage and meet a richer, more complex Israel than they care to admit exists.
Reducing every conversation about Israel to the Palestinian problem, only blaming Israel for that problem and only seeing Israel through a conflict-oriented lens is unfair to you, not just to the country and its reality. Seeing the world only through a political filter is like choosing to see the world only in black and white.
The point of the Birthright gift is to give you a contrasting experience.  Birthright is about color and nuance — seeing a full Israeli and Jewish spectrum, not just Israel's foreign policy. Birthright doesn't apologize or cover-up. It uncovers different dimensions of Israel — as a way of inviting you to navigate your own Jewish journey. Rather than reduce all of Jewish civilization – and your own Jewish identity — to one biased interpretation of Israel's political actions, it invites you to see the full rainbow of Jewish identities.
And yes, there's an implicit criticism in this offer: somehow, it implies, you didn't already get the full picture.
Too many American Jews don't see Judaism and Israel in all their glory — and complexity. Often, American Judaism seems stiff, soulless, superficial. Often, Israel is caricatured as embattled or evil.
The experience of "doing Jewish" with 39 peers for 10 days can be illuminating, even life-changing. That experience can include hiking in the desert and dancing at the Western Wall; praying personally in English or conversing awkwardly in Hebrew; meeting Israeli Arabs and Jews who work together, or sleeping under the stars that inspired Abraham and Sarah; visiting an Israeli start-up or excavating an ancient Jewish village; engaging Israel's dynamic LGTBQ scene or learning texts with a yeshiva student struggling like you to find meaning in life; experiencing the voluntary communal quiet of a Jerusalem Shabbat or exploring Tel Aviv's hotspots with an app custom-made for you.
Somewhere along the way, most Birthrighters realize three liberating — and empowering — insights. First, "there's more in Judaism and to Judaism than I thought." Judaism comes alive in new ways, demonstrating new depths and possibilities. Second, "Israel offers more to Judaism than I thought." Doing Jewish things in the Jewish state is different. It's more organic, logical, resonant — and shows even "more" of Judaism. Finally, "I belong, this is mine, too."
Don't be a Jewish "consumer," picking and choosing between "products" — identity elements — that others manufactured. Accepting Judaism and Israel as your birthright welcomes you into the family. It helps you become a Jewish owner, a pilot, not a passenger. It welcomes your unique perspective in writing the next chapter of our people's 3,500-year-old story. 
You may realize you need to learn more, to delve more deeply. But in feeling that sense of belonging, you feel supported by an amazing multigenerational international community and feel empowered to navigate your own Jewish journey — in ways that often help others asking the same questions.
Support the New York Jewish Week
Our nonprofit newsroom depends on readers like you. Make a donation now to support independent Jewish journalism in New York.
Birthright Israel invites the entire Jewish world to turn more exclamation points into question marks; it encourages debate. It invites you to experience Judaism and Israel in their fuller colors and complexities first, and then draw your own conclusions. This opportunity to join the 600,000 other members of your generation, who aren't saps, who relished the chance to apply critical, independent thought based on actual experience rather than a third party's manipulation, is your birthright, too.
When you experience all that, you realize two other things. First: that there is another side to the story that Bash-Israel-Firsters peddle about supposedly victimized Palestinians and cartoon-style evil Israelis. And second, family members fight, quarrel, fix, improve — they don't boycott each other: it's like boycotting yourself. Once you feel that feeling of family, your motivation to fix what's wrong increases. And your willingness to wash your hands of it all disappears. 
Gil Troy is the author of the "The Zionist Ideas," the forthcoming update of Arthur Hertzberg's classic Zionist ideology. He chairs the Taglit-Birthright Israel International Education Committee on a voluntary basis. The views expressed here are his own.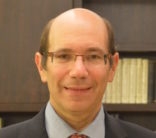 is a Distinguished Scholar of North American History at McGill University, and the author of nine books on American History and three books on Zionism, including "Never Alone: Prison, Politics and My People," co-authored with Natan Sharansky.
The views and opinions expressed in this article are those of the author and do not necessarily reflect the views of NYJW or its parent company, 70 Faces Media.