Tel Aviv — My wife and I visited the Yitzhak Rabin Center here last Wednesday, three days after Israel commemorated the 23rd yahrzeit of the assassinated prime minister with programs throughout the country on the ongoing need to promote tolerance and civil discourse in a diverse society — a key message one takes away from the center.
Now, in the wake of the tragic murder of 11 Jews attending Shabbat services in Pittsburgh, our visit takes on an even more timely tenor, yet another reminder of the dangers of a toxic society when an individual or group is blamed, and targeted, for a nation's problems.
The Rabin Center — actually a museum, library and research institute — opened in 2010 as a national site to honor the life and legacy of the famed military and political leader and "ensure the lessons from his assassination are imparted to society," according to the center's literature.
Dalia Rabin, the prime minister's daughter and a former member of Knesset, told us that one of the reasons she gave up her political career in 2003 was to devote herself to the work of the center, which she chairs. "I felt that to commemorate my father and his legacy, it was more important to work here," she said, noting that her father believed the real expression of Judaism was to promote social cohesion, the mandate to take care of others — providing education, welfare programs and health care — and to pursue peace.
So future generations will be aware that negotiations are a better way to solve conflicts than war.
"The educational aspect of the center for Israeli society," she explained, "is so future generations will be aware that negotiations are a better way to solve conflicts than war."
The museum, about 20 percent of which is devoted to Rabin's life and the balance to Israel's history in creating and sustaining a democracy, makes a point of highlighting different points of conflict in the Jewish state's history, and how they were resolved.
A visitor first enters a large, dark and spare room with images on the walls of the huge outdoor peace rally in Tel Aviv the night of Nov. 4, 1995. We see and hear a smiling Prime Minister Rabin singing a song of peace with other political leaders and celebrities on the stage. Then one hears wailing sirens and views the confusion of the crowd, and sees brief images of newscasters breaking into TV programs to announce the tragic news.
From there, the visitor is given a dual experience while proceeding along a downward spiral, similar in construction to the Guggenheim Museum in New York. On one wall are the archives, photos and exhibits related to Rabin's life, and on the other wall, and in exhibit halls (which include 200 short films), are a detailed history of the Jewish state, focusing on crises the country faced, from social unrest to wars with its neighbors. One soon realizes what an integral role Yitzhak Rabin played in the life of Israel, first as a soldier and military leader — he led the IDF as chief of staff during the 1967 Six-Day War — and then as diplomat (Israeli Ambassador to the U.S., 1968-73), defense minister for much of the 1980s, and prime minister (1974-77) and again from 1992 until his death in 1995.
(Rabin's assassin, Yigal Amir, a religious Jewish extremist, is never mentioned, a deliberate attempt to downplay attention directed at him.)
Among the museum highlights are thousands of small, red, ceramic hearts crafted by children, with the inscription "ha'lev zocher" (the heart remembers), displayed throughout the museum; Rabin's famous "Mount Scopus Speech" on receiving an honorary doctorate from Hebrew University two weeks after the Six-Day War, in which he humbly gave credit to the entire IDF for a commitment to morality in the midst of war; films and photos of Rabin's funeral, attended by world leaders and tens of thousands of Israelis; and a quote on the floor at tour's end that reads: "I, Military ID No. 30743, Yitzhak Rabin, retired General in the Israel Defense Forces, consider myself to be a soldier in the Army of Peace."
A major role of the center is to foster research, dialogue, programs and projects on tolerance, civility and the lessons learned from Rabin's murder. An annual poster exhibition, featuring selected designers, is sponsored by the center, and two years ago the theme was "The Power of Words — Words Can Kill," with one striking image showing the seal of the state with three ragged bullet holes.
In his last speech, given at the peace rally moments before he was killed, Rabin told the crowd: "Violence erodes the basis of Israeli democracy. It must be condemned and isolated. This is not the way of the State of Israel."
Support the New York Jewish Week
Our nonprofit newsroom depends on readers like you. Make a donation now to support independent Jewish journalism in New York.
The visit to the center came to mind three days later on hearing of the Pittsburgh shootings, a tragic though not surprising act of anti-Semitism, hatred and deadly violence. Not surprising because anti-Semitic incidents in the U.S. are up by 57 percent this year, according to the Anti-Defamation League, and there have been 294 mass shootings (of four or more people) so far in 2018.
Is President Trump's inflammatory rhetoric a factor in the rise in anti-Semitism and the shootings in Pittsburgh? I had a chance to put that question to several Israeli academics during a private meeting on Monday, curious to learn if their perceptions reflect the tribal political debate at home between Jewish critics and supporters of Trump. And yes, some do believe the president's words and tone have an impact inciting fringe radicals, but the scholars offer a wider perspective, noting the recent rise of nationalist leaders in countries around the world, from Hungary to the U.S. to Bolivia.
They attributed this in part to an anti-globalist backlash based on large segments of the societies' have-nots feeling battered by economic instability and a social downgrading of the middle class, and blaming it on elites and increasing numbers of immigrants in their midst. Anti-Semitism, they said, was a byproduct of anti-globalism, not the key factor.
Others insisted this analysis offers little comfort. They said that President Trump, while not an anti-Semite himself, has, in his divisive rhetoric and rabble-rousing "us vs. them" statements on racial and ethnic minorities, the media, Democrats and others, wittingly or unwittingly normalized racists, bigots and anti-Semites, lowering the bar for their rants, and perhaps more violent acts.
Until we see the humanity in those with whom we disagree, we are doomed to suffer more needless bloodshed.
Virtually all Israelis were saddened by the Pittsburgh shootings and expressed empathy for their fellow Jews. But no doubt there are some here who would say the tragedy proves that diaspora Jews are vulnerable to anti-Semitism and belong in Israel. And I've seen statements from harsh critics of Israel who blame the Jerusalem government's policies for fostering hatred of Jews in the U.S.
Further proof that we view events through our own narratives.
Indeed, it seems to me that whatever the issue these days — from Trump to Israel to immigration to deadly shootings — there are those on either side who, based on their political views, are more likely to double down on their positions when challenged than acknowledge, or even really hear, the other side.
Amidst the tears over the synagogue-goers who were slain last Shabbat by a Jew-hater and the fears of future violence, we have yet to learn the lesson of the Rabin assassination, and so many other tragedies — that until we see the humanity in those with whom we disagree, we are doomed to suffer more needless bloodshed.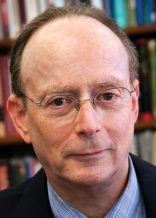 was editor and publisher of The Jewish Week from 1993 to 2019. Follow him at garyrosenblatt.substack.com.
The views and opinions expressed in this article are those of the author and do not necessarily reflect the views of NYJW or its parent company, 70 Faces Media.