This month marks the 20th anniversary of my ordination as a rabbi – prompting a mid-career combination of nostalgia and reflection. Is the rabbinate what I thought it would be?  Did my training prepare me to serve the needs of American Jewry?  Is it the sort of career I would recommend to a young man or woman?  Musing on my chosen vocation, my thoughts fall into three interrelated headings, each one worthy of its own exploration: Denomination labels are in decline; this is not your parent's Judaism; and they didn't teach me this in rabbinical school.
When I went to rabbinical school, I did not consider going anywhere other than the Jewish Theological Seminary (JTS).  I grew up in a Conservative synagogue, participated in my United Synagogue youth group, attended a Solomon Schechter school with Camp Ramah sprinkled in.  To be a Conservative Jew meant to wrestle with questions of tradition and change, to bring a historic sensibility to Jewish texts, and to recognize that because these texts and traditions emerged in times different than our own, modern Jews had both the opportunity and obligation to interpret those texts and traditions anew, keeping some, discarding others – renewing the old and making the new sacred. To be a Conservative Jew stood for something different than a Reform Judaism all about personal autonomy or an Orthodox Judaism all about preserving tradition. Movement labels mattered, to students, to schools and to communities.
People do not join synagogues or summer camps based on ideology these days.  Jews are not asking who did or didn't write the Bible and the implications of that question for Jewish practice.  One joins a community because the early childhood center is strong, the cantor has a nice voice, or your friends go there.  And it isn't just the Conservative Movement – denominational labels are no longer the drivers of identity they once were. Our denominations were founded in the 19th century, shaped Jewish life in the 20th century and have yet to find their stride yet in this new century.  If denominations were a stock – my advice – "Go Short."
When I went to rabbinical school, I thought I would work in a community, Jews would join that community, and one day I would be put out to pasture as emeritus. That was the model I grew up with, that is the model of my grandfather of blessed memory, and that is pretty much what is happening to me.  But my experience at Park Avenue Synagogue is a rare one.  I compare notes with my talented colleagues, many of whom have changed jobs two, three or four times, many of whose synagogues have consolidated or closed. Ours is the age of disintermediation – the end of the middle man. Whether it is Barnes and Noble, Blockbuster Video, newspapers or movie theatres – we get our content and community online. And synagogues are part of that same story. The idea of joining a synagogue, paying a membership fee and playing by all the rules of yesteryear is quaint and dated.
And beneath the surface there are even more profound changes afoot.  We live in a post-ethnic America where identity is generated "bottom up," not "top down;" or, as sociologists describe it – identities of "consent," not "descent."  How we spend our time, where we live, the causes we commit to, the communities we join, the people with whom we fall in love — are all choices to be made by us.  American Jews do not practice Judaism the way their parents did and certainly not just because their parents did. It is a state of affairs that calls for a different kind of rabbinic leadership.  A leadership able to nimbly negotiate the structures of the past with those of the future.  A leadership able to hustle for every soul, presenting itself as both authentic and non-judgmental.  An entrepreneurial kind of leadership poised to meet American Jews where they are and inspire them to aspire to live passion-filled Jewish lives.  Woe unto rabbi who believes that Jews will just "do Jewish" simply because that is "what Jews do."
I am not sure how other professions work, but most of what I do as a rabbi has very little to do with what I learned in rabbinical school.  How to run a staff meeting, set institutional direction, interact with lay people, separate people from their hard-earned money – none of these things I learned in rabbinical school.  Even the sacred moments, like counseling a family through end-of-life decisions or couples whose marriages stands at a crossroads are not skills sets developed in the classroom.
Nevertheless, in retrospect I am not sure I would change a single thing about my rabbinic education.  I am grateful for my immersion in text study. I am grateful for my teachers who imparted in me a passion for Torah and for an institution that instilled in me a love for the Jewish people and State of Israel.  I had elements of all these things prior to rabbinical school — it is why I went to JTS in the first place.  But it was at JTS where these passions deepened and where I was given the tools and confidence to share them with a future community.
Looking back, if I had the choice of taking a Talmud class or a class on fundraising, I would pick Talmud any day of the week and I would counsel present-day rabbinical students to do the same.
These days, the most any religious leader can command is respect. It is the personal example we set — extending kindness to one another, living with integrity, seeking to mend our broken world and embracing Judaism in the manner we hope others will — that will determine whether the tradition we love finds traction in the generation to come.  These weeks between Passover and Shavuot are referred to as the Sefira – a sober period recalling the thousands of Rabbi Akiva's students who died of plague.  Why, the Talmud asks, were they afflicted so?  Because they failed to treat each other with respect. In other words, the rabbis talked the talk but failed to walk the walk, resulting in their Torah being forgotten.  More important than what a rabbi says is what a rabbi does. The rest…is commentary.
This is not my parent's Judaism, nor for that matter did they teach me any of this in rabbinical school.  But 20 years in, being a rabbi is the best job in the world.  It has been a great run so far and I can't wait for the decades to come.
Rabbi Elliot Cosgrove is rabbi of the Park Avenue Synagogue in Manhattan.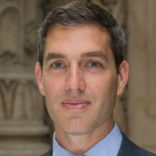 is the rabbi of Park Avenue Synagogue in Manhattan.
The views and opinions expressed in this article are those of the author and do not necessarily reflect the views of NYJW or its parent company, 70 Faces Media.