I am pretty sure that Alex Bregman, the All-Star third baseman for the American League Champion Houston Astros, is the only major league ballplayer whose profile in Sports Illustrated begins with a description of his Torah portion. The March 25 article describes Bregman's remarks at his bar mitzvah and the lessons he learned from that week's parsha.
"When I think about the future and how I can make a difference in the world, I want to be able to use my love of the game of baseball to be a good example and a good person," Bregman told Albuquerque's Congregation Albert in April 2007.
That kind of back story usually qualifies a celebrity like Bregman as a Jewish role model, and there's no reason to think that the 25-year-old won't continue to bring credit to the Jewish people. But let's face it, Elie Wiesel he is not. And who is? After the Holocaust survivor, author and Nobel Laureate died in 2016, many wondered who would fill his shoes as what JTA called American Judaism's "consensus leader" and single moral voice.
So who are today's Jewish role models, and if no one comes to mind, what does that say about the Jews? That was the subject of an intimate roundtable discussion at The Conversation, an annual gathering of Jewish professionals, volunteers and thought leaders sponsored by The Jewish Week and held this week at a retreat center in exurban Baltimore. Our breakout group was led by a 30-something actor and writer from L.A. who lamented the dearth of singular figures able to inspire a wide variety of Jews as Jews, especially in his field.
Names were raised. Natan Sharansky? Perhaps, but the Soviet Jewry movement was a milestone for a now aging generation. Steven Spielberg? He used his art and philanthropy to preserve the memory of the Holocaust, but "Schindler's List" is already 25 years old. Jonathan Sacks? The former chief rabbi of the United Kingdom is a famed public intellectual at home but hardly a household name here.
We spoke of role models of the past. I remembered how screenwriter Ben Hecht crusaded for the imperiled Jews of Europe and then became what his recent biographer, Adina Hoffman, called "one of the most flamboyant and bellicose boosters of pre-1948 Palestine's militant ultranationalist underground, the Irgun." First- and second-generation Jewish immigrants revered Detroit Tigers slugger Hank Greenberg for representing what his biographer, Ron Kaplan, has called a "symbol of hope" during the Nazis' rise.
And in a different vein, someone nominated Barbra Streisand, who for Jewish women was and is what feminist historian June Sochen called a "one-woman rebuttal" to negative stereotypes of female Jewish behavior, sexuality and beauty.
It's hard to think of a contemporary Jewish celebrity who could attract that sort of wide communal adulation, let alone inspire a body of scholarship around her Jewish significance. TV actors Mayim Bialik and Josh Molina keep up a proudly boosterish Jewish conversation on social media, although their fan bases are deeper than they are wide.
I suggested that role models emerge as products of their times, and perhaps the current era doesn't call one forth. The Holocaust and the foundation of Israel were the defining Jewish events of modern history, and Jews needed individuals who embodied these communal traumas and victories: Greenberg and Wiesel, Golda Meir and Moshe Dayan. Sharansky represented the rescue of the post-Holocaust remnant, and Barbra Streisand was a symbol of Jewish pride in an era of ascendant ethnicity.
Perhaps the current moment, despite its tsuris, just doesn't summon that same public yearning for a role model. Certainly, there is little consensus about what it means to be a Jew or agreement about what threatens us. In a post-Holocaust and arguably post-Zionist era, our traumas may be too nuanced and inner-directed. We may be more eager to discuss all that divides us rather than embrace a figure who might unite us.
Except. It wasn't long before all of us in our small discussion group identified one person who speaks to the Jewish moment, proudly embraces her Jewish identity, and whose public activity represents a vital story that Jews need to tell about themselves. Ruth Bader Ginsburg is also a celebrity, whose fame has escaped the staid confines of the Supreme Court to inspire feature films and documentaries about her, "Saturday Night Live" skits, branded tchotchkes and a cultish following. She has also been known to cite her own Jewish role models: the poet and Zionist Emma Lazarus and Hadassah founder Henrietta Szold. Last week she won the $1 million Berggruen Prize, given to a thinker whose ideas "have profoundly shaped human understanding and advancement."
Ginsburg's pioneering feminist jurisprudence and liberal dissents also align with at least one consensus, or at least majority, trend in Jewish life: social justice as an expression of Jewish identity. "Tikkun olam," although often maligned on the Jewish right, gives the Jewish left a Jewish language for expressing who they are as Jews. Ginsburg speaks to anyone who has invoked tikkun olam when she says, "The demand for justice, for peace, for enlightenment, runs through the entirety of the Jewish history and Jewish tradition."
Support the New York Jewish Week
Our nonprofit newsroom depends on readers like you. Make a donation now to support independent Jewish journalism in New York.
Finally, Ginsburg's perseverance despite her age and precarious health seems to represent something like hope to the liberal Jewish majority that can't wait to wake up from what it considers a Trumpian nightmare. The idolization and fear that drives her celebrity can't be separated from her fragility and mortality.
In the search for role models, we can do a lot worse than a proud Jewish woman who changed the way half the population is treated under the law. What worries a lot of people is that someday soon we will.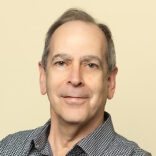 is editor at large of the New York Jewish Week and managing editor for Ideas for the Jewish Telegraphic Agency.
The views and opinions expressed in this article are those of the author and do not necessarily reflect the views of NYJW or its parent company, 70 Faces Media.