(JTA) — I spent July 4, 2017, at Trump Tower protesting the ban on travel from Muslim countries, enacted earlier that year. For me, standing side by side with Muslim, Christian and other faith leaders to fight discrimination was the best possible way to celebrate America's independence.
This month, Israel marks the monumental occasion of its 75th anniversary. There is much to celebrate: The establishment of the State of Israel is, without doubt, one of the greatest accomplishments of the Jewish people in the last century. The country has provided safety for millions of Jews fleeing oppression, helped revive Hebrew language and culture, and allowed Jews access to our most sacred historical sites.
And there is much to mourn and protest, beginning with the 56-year-old occupation that violates the human rights of Palestinians every single day; the ongoing discrimination against Palestinian citizens of Israel, Mizrahi and Ethiopian Jews, asylum seekers and foreign workers; and, this year, the all-out attack on democracy perpetuated by the current government. 
For the last four months, hundreds of thousands of Israelis have been in the street every week protesting the efforts by the current government to eliminate the power of the High Court to serve as a check on legislation that violates Israel's Basic Laws, the closest thing the country has to a constitution. And yet the response by too much of the American Jewish community has been more or less business as usual. While many legacy organizations have issued tepid statements criticizing attempts to destroy the judiciary, these groups have not rallied American Jews to actively oppose this coup or taken actions that would put direct pressure on the Israeli government. 
Following President Donald Trump's inauguration, millions of Americans took to the street — many for the first time — to protest his administration's attacks on democratic institutions and on immigrants and minorities. We did so not out of hatred for the United States, but rather out of love, and out of a commitment to build a multiracial, multifaith, multiethnic democracy for the future. 
Those of us who care about the future of Israel, and who dream of a state rooted in democracy and human rights, must mark this 75th anniversary by fighting for that vision.
This anniversary comes at an inflection point for the country's democracy. What happens this year will determine whether Israel has a chance at living up to the values enshrined in its declaration of independence, or whether it becomes a fascist theocracy that codifies discrimination against women, LGBTQ people, Palestinian citizens and other minorities and that permanently occupies another people.  
On Sunday night, Prime Minister Benjamin Netanyahu and Knesset Member Simcha Rothman, the architect of the judiciary coup, will address the Jewish Federations of North America's General Assembly meeting in Israel – despite calls from Israeli Jews for JFNA to cancel their appearance. Many Jewish communities have announced Yom Haatzmaut plans that pretend that nothing is amiss — falafel, Israeli music and dancing, and celebratory visits to Israel. And in June, the Celebrate Israel parade — which bans any political signs — will proceed down New York City's Fifth Avenue as though nothing is amiss.
I also love a good falafel, but this moment calls for much more. 
Since the new Israeli government took power, I have stood on the street in New York and Washington, D.C., with hundreds of Israeli Americans and American Jews who came out to protest Finance Minister Betzalel Smotrich speaking at an Israel Bonds dinner, the (temporary, as it turns out) firing of Defense Minister Yoav Gallant and the ongoing attacks on the High Court. As someone who has been working for human rights in Israel for decades, I am thrilled to see more and more American and Israeli Jews join these protests. 
But we have not yet seen a call to the streets from most of our legacy organizations or synagogues. Nor has JFNA altered its regular General Assembly programming to instead take 3,000 American Jews into the streets of Tel Aviv — or even host protest organizers or civil society leaders, rather than the leaders of the coup. 
Why are American Jews so terrified to protest Israeli actions, even when the country is being taken over by people whose values are anathema to most of ours? 
Yeshayahu Leibowitz, an influential and prophetic 20th-century Jewish thinker, warned of the danger that the nascent state of Israel would become an object of worship. "The state fulfills an essential need of the individual and the national community," he wrote, "but it does not thereby acquire intrinsic value — except for a fascist who regards sovereignty, governmental authority, and power as supreme values." In a 1991 lecture, he went so far as to call any religious Jews who supported occupation and settlement "descendants of the worshippers of the Golden Calf, who proclaimed 'this is your God, Israel.' A calf doesn't necessarily need to be golden; it can also be a people, a land, or a state." 
In Israel, the religious settler movement that Leibowitz disparaged three decades ago now runs the state, and — as he warned — its agenda puts the occupation of land first, and the treatment of people second. 
Many Jews in the United States find it hard to see that reality because the State of Israel has become an object of worship, rather than a real country where real people live, and where fascist-leaning politicians are working to fundamentally change its government and culture into something unrecognizable and dangerous. American Jewish conversations about Israel too often become conversations about Jewish identity, a slippery slope that makes it easy for criticisms of the State of Israel — a political entity subject to international human rights standards — to be misinterpreted as attacks on Jews more generally. It is easier to celebrate a fantasy with no hard edges than deal with the reality of a beloved, but flawed state. 
According to the Torah, Abraham was 75 when he left his parents' house and set out on his own. At 75, Israel is a strong, modern country, more than able to stand on its own on the international stage and healthy enough for vibrant debate about its future. Real celebration of Israel demands fighting for it to live up to the highest ideals of democracy, dignity and human rights for all.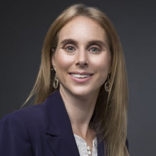 is the the CEO of T'ruah: The Rabbinic Call for Human Rights, an organization that trains and mobilizes more than 2,300 rabbis and cantors and their communities to bring a moral voice to protecting and advancing human rights in North America, Israel and the occupied Palestinian territories.
The views and opinions expressed in this article are those of the author and do not necessarily reflect the views of JTA or its parent company, 70 Faces Media.