(JTA) — This week, Lehrhaus, the newly opened Jewish tavern and house of learning I run in Somerville, Massachusetts, planned to joyfully announce our long-in-the-works Oktoberfest celebrations.
Lehrhaus Oktoberfest was to be a week of seriously fun events, laced with its its own very particularly Jewish kind of triumph: The world's first Jewish tavern and house of learning was planning to host the world's first Jewish Oktoberfest, with educational programming sponsored by the German consulate general in Boston.
But with friends and family in Israel killed, missing and wounded, and everyone bracing for what comes next, that's an announcement we felt we could no longer make. 
On Monday, we planned to completely cancel Oktoberfest. How can life possibly go on as it was? How could we contemplate anything right now beyond the horrific massacre that just took place, the worst mass slaughter of Jews since the Holocaust? 
And then I looked up at my fridge, at the most unexpected Jewish New Year card I've ever received, and changed my mind. Lehrhaus is going to hold Oktoberfest — albeit a very different one than we had planned. Let me tell you why.
Just over a month ago I received a Rosh Hashanah card from the German Consulate in Boston. In some ways the card made total sense, as the German Consulate is sponsoring our educational programming for Oktoberfest. In other ways, the card came as a total shock.
My grandparents could not possibly have imagined a world where the German government would send Rosh Hashanah cards, let alone sponsor a celebration of Jewish life. And yet, it does. And in a world of growing antisemitism, the German government has emerged as a steadfast ally of the Jewish people. 
That card is a reminder that the world we live in today does not dictate what the world will look like in the future. Impossible-to-imagine futures can become possible.
So starting on Thursday and running through Oct. 22 we will host a subdued version of Oktoberfest at Lehrhaus, not just to remember German-Jewish life, but as a symbol of hope for what the world can become.
There will be a class on composers who transformed their experiences during the Holocaust into transcendent music, a session on the life and thought of the 19th-century Modern Orthodox theologian Rabbi S.R. Hirsch and a class on Regina Jonas, the first female rabbi in the modern world.
We're inviting everyone to gather, learn something about German Jewry, enjoy the best damn soft pretzels this side of Berlin, and be together in the comfort of community. Proceeds from our Zoigl Star beer — our Oktoberfest collaboration with Lamplighter Brewing — will go directly to those affected in Israel.
Now, more than ever, we need each other. We need to be together. And we need to keep the dream of a brighter future alive, even when it can be hard to see.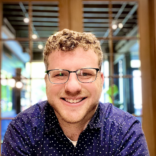 co-founded Lehrhaus, the world's first Jewish tavern and house of learning with his friend Joshua Foer, and serves as its director.
The views and opinions expressed in this article are those of the author and do not necessarily reflect the views of JTA or its parent company, 70 Faces Media.