JERUSALEM (JTA) — When I arrived Wednesday night at the funeral of an Israeli soldier who was killed Sunday battling Hamas terrorists in southern Israel, I wasn't quite sure what I'd find.
Israel's Home Front Command had issued orders against gatherings of more than 50 people, and this funeral was scheduled for 8:30 p.m. But when I arrived at the Mount Herzl national military cemetery in Jerusalem, several hundred people already were gathered at the open gravesite, and more were streaming in.
The funeral was for Yosef Malachi Guedalia, a ­­­22-year-old sergeant-major from the Israeli Defense Forces' elite Duvdevan combat unit. The son of immigrants to Israel from the United States, Guedalia lived in Beit Shemesh and was only about five months short of completing his mandatory military service. 
I came to the funeral because I knew Guedalia's wife, a native of Boston who'd immigrated to Israel a few years ago and whose uncle is one of my closest friends. The couple had celebrated their first wedding anniversary just a few days earlier; now his 23-year-old wife was a war widow.
In Israel, funerals take place at all hours, including at night, to comply with the Jewish injunction to bury the dead as quickly as possible. In this war it's also a practical necessity: There aren't enough daylight hours to bury all the dead in a week when the death toll already has exceeded 1,300. 
As the minutes ticked by, the crowd of friends, relatives, soldiers and strangers who came to pay their respects stood with uncharacteristic silence for a country where everyone is always shouting or babbling about one thing or another. For several minutes, I could hear crickets in the cool Jerusalem night. When someone started humming a well-known song taken from the prayers recited when rolling a Torah scroll before its return to the holy ark, hundreds joined in in a subdued tone: 
"Our brothers of the entire House of Israel, who are in distress and in captivity, whether on sea or on land, may God have compassion on them and bring them out from trouble to safety, from darkness to light, from bondage to redemption — now, swiftly and soon, and let us say Amen." 
An organizer got on the microphone and explained that in the event of an air raid siren warning of an incoming rocket attack, everyone was to lay down on the ground between the gravestones and cover their heads with their hands. 
Guedalia's family arrived trailing a plain coffin draped in an Israeli flag. Most Israelis are buried just in shrouds, in keeping with the Jewish custom that the dead be laid to rest without anything suggesting differences in status or wealth and in a manner that puts as little physical material as possible between them and the earth. Israeli soldiers who fall in service, however, are always buried in coffins. This obscures the state of the deceased's body — a necessity given the violent deaths soldiers suffer. 
After Guedalia's coffin was lowered into the ground and covered with earth, family members offered eulogies in a mix of Hebrew and English, interweaving their remarks with biblical quotes. Guedalia was religious, and his wife spoke about how they studied Torah together every Shabbat. His siblings talked of his sweet nature, his athletic prowess, his diligent commitment to Torah, his love for his family and his dedication to being a great soldier.
One of Yosef's brothers is also a soldier; he, too, was rushed into combat this week after Saturday's attacks and learned of his brother's killing while fighting in southern Israel near Gaza. 
"Od Yosef chai!" he cried out in his eulogy, quoting the exclamation the forefather Jacob shouted when he heard that his son Joseph was alive after having been missing for 22 years: "Joseph still lives!" But for this Yosef felled by Hamas terrorists, 22 years would constitute the entire duration of his life, his brother wailed. There didn't appear to be a dry eye among the mourners. 
The last remarks before the gun salute marking the end of the service were delivered by a rabbinic representative of the Israeli Defense Forces, who in keeping with tradition offered a prayer asking forgiveness of the dead. 
"In the name of the military rabbinate, the chevra kadisha [burial society] and your relatives, your commanders, your fellows, and your friends that gathered her to pay their final respects, I ask for your forgiveness and pardon. Everything that was done we did to honor you in accordance with the traditions of Israel and the customs of our holy land. Rest in peace and receive your eternal destiny. And may we and all of Israel have life and peace forever, Amen." 
Three series of gunshots rang out, and the funeral was over. The crowd began to disperse, and among them I spotted a few newly injured soldiers — wearing casts, on crutches, in a wheelchair. Comrades in uniform helped escort them over the uneven stones to the street, helping them navigate between cars parked all over the sidewalks and in front of bus stops. Volunteers manning a table at the cemetery entrance offered passersby snacks and drinks. A hasty evening prayer minyan commenced.
It was past 10:30 p.m. but Guedalia's was not the last funeral of the night. As the mourners shuffled out, organizers asked the crowd to please hurry because another family had been waiting for over 20 minutes. 
It was time for the next funeral to begin.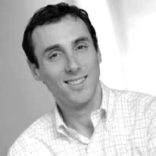 Uri Heilman is JTA's former managing editor. He is now director of business development at JTA's parent company, 70 Faces Media.
The views and opinions expressed in this article are those of the author and do not necessarily reflect the views of JTA or its parent company, 70 Faces Media.