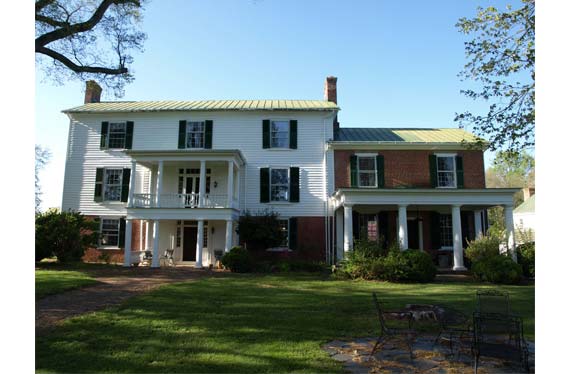 As presidential candidates debate the role of immigration reform and how much of an open-door policy we should have for refugees, it could be helpful to look at some of our National Register of Historic Places for guidance.
Hyde Park is a historic home and farmland in Burkeville, Virginia. Established in 1762 by a man named John Fowlkes, these fields were responsible for the growth of tobacco, dairy, poultry, and cattle-raising through the early twentieth century. They also remarkably served as a safe haven for Jews fleeing Nazi Germany.
As a 2011 book details, the hero of Hyde Park was a Jewish retailer named William Thalhimer. Thalhimer went to Berlin on business in 1930 and was concerned about the growing anti-Semitism. He came back to his home in Virginia, purchased the farmland, and started fighting the State Department to issue visas for a group of German Jewish agricultural students. It took more than a year to get those visas, but Thalhimer was eventually responsible for helping 30 people escape the rising tide of Nazism.
Some of the students were recently contacted as Thalhimer and Hyde Park were honored. The survivors shared stories, gratitude, and even seeds that they still carried from those days in the fields of Hyde Park.