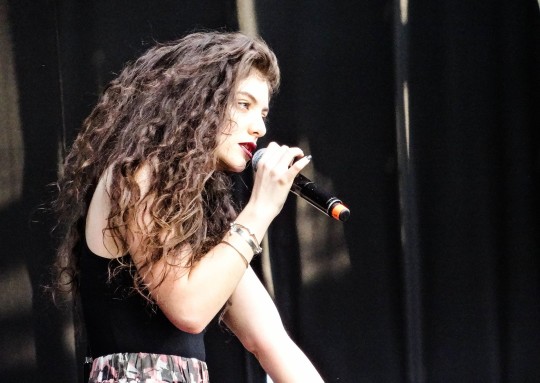 Do you wish pop star Lorde would lay down a track in Yiddish already? Well, the next best thing just happened.
The Technicalities, an Israeli husband-and-wife Yiddish music duo in their early 30s, recently recorded this cover of Lorde's hit song "Team." Shira Z. Carmel — who also sings in the popular Israeli doo-wop band The Hazelnuts — croons in the mamaloshen with her husband Alon Diament on accordion.
The Yiddish cover is a part of an ambitious multilingual Holy Land tribute to Lorde, including covers in Hebrew, Arabic, Russian, and French.
Saul Noam Zaritt, editor of a new Yiddish Studies journal and soon-to-be Harvard Yiddish prof, translated the lyrics along with Yael Levi to include some clever winks. Where the chorus begins "We live in cities," you'll hear "shtetlach."
And their translation of the line "living in ruins of the palace within my dreams" includes a reference to the Polish shtetl Kuzmir, where an old Jewish legend says a Polish king built a palace for his Jewish princess.
For musician Yuval Ben-Ami, who spearheaded the tribute project, the "ruins of the palace" is Yiddish itself: the dying language of a palatial culture. Singing Lorde in Yiddish, Ben-Ami says, is "doing it an honor that honors us."
Listen to the cover here, and try to follow along with the English lyrics. (Or the Yiddish!)