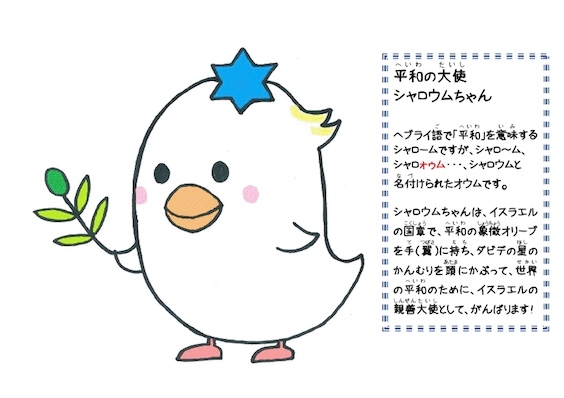 When you think Anime, you probably don't think of Israel. Anime movies and TV shows are traditionally made in Japan, or at least in a Japanese style. But, as part of a push for more Japanese tourists, the Israeli Embassy in Japan has gotten in on the anime game, by creating an online anime series about two Japanese sisters visiting Israel:
"Israel, Like!" is a seven-part series featuring Noriko and Saki, two sisters who decide to take a vacation in Israel. The series combines the conventions of tourism videos (tracking shots of beautiful scenery, emphasis on places to shop and eat) with the tropes of anime, including lots of wordless exclamations, a particular style of animation, and Shalo-um chan, a Tweety-like figure who gives helpful background information to the viewer.
The series also has a romantic plotline when Saki meets Itay, an anime-loving Israeli guy who shows her around the country, and a suspenseful mystery: Will Noriko split up from her husband, or will they reconcile in the Holy Land? (Spoiler alert: They get back together and Itay throws them a party.)
"Israel, Like!" is the perfect series for the anime-loving Zionist in your life.