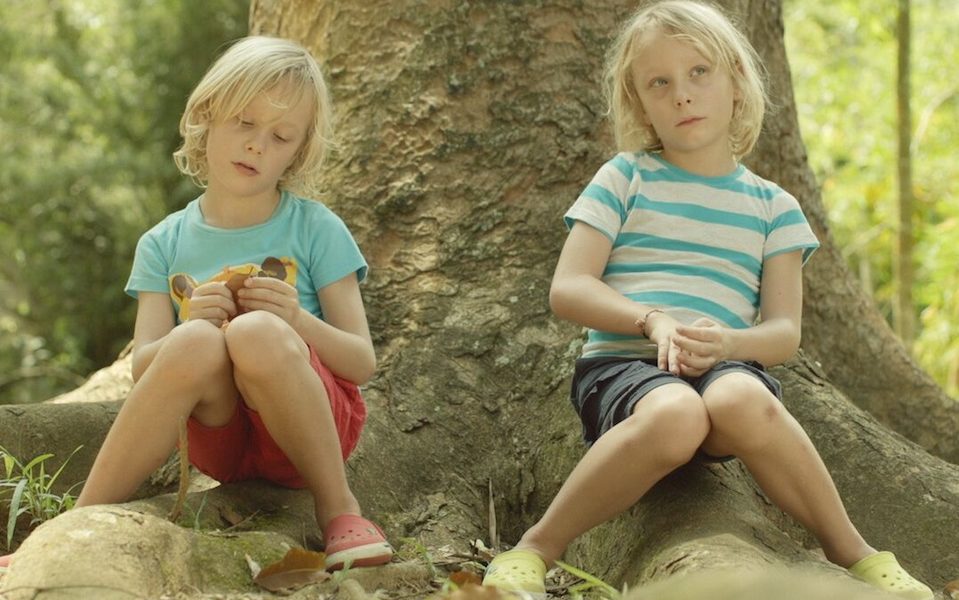 The new documentary Red Trees is unlike any Holocaust film we've seen. Visually stunning, it is filmmaker Marina Willer's loving, poetic tribute to her father, Alfred, whose Jewish family was among the last dozen to survive Nazi-occupied Prague during World War II. While Willer intimately recounts a disrupted childhood, colorful, light-filled images of rippling waves, forests, fields, and abandoned factories flood the screen.
Filmmaker and graphic designer Marina Willer's tribute to her father is enhanced by cinematography by Oscar-nominated César Charlone (City of God). Her reflective style borrows from the lyrical, meditative films of Agnès Varda.
The title is a nod to Willer's color-blindness, a condition he discovered as a child when he drew a forest and colored the trees red. Now, he embraces the diversity of his multicultural adopted country of Brazil, where he became a successful modernist architect. "We are a mixture, and in this there is beauty," he says in the film.
The film, which is described as an "impressionistic visual essay" offers the space and silence to dwell on loss and tragedy amidst the ruins of once-thriving Jewish villages. It's also a family portrait that ends with a message of hope, peace and Jewish renewal in the beauty of South America.
___
'Red Trees' opens September 15 in New York and Los Angeles.