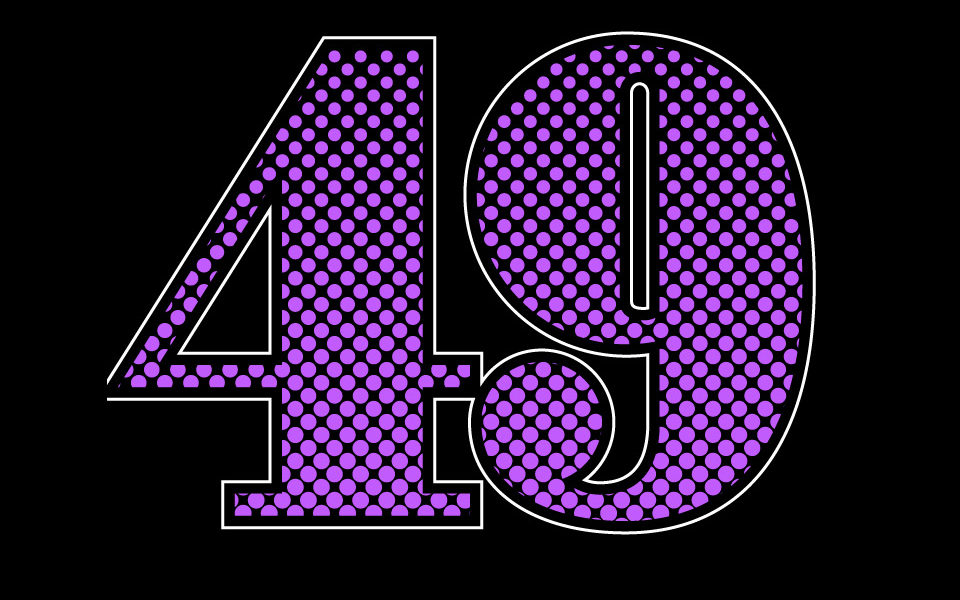 This evening, May 30th, is the end of the Omer, the 50 days Jews tick off from Passover, which marks the Israelites's exodus from Egypt, to Shavuot, when they received the Torah.
Back in the day, the counting was done with measures of barley ("omer" means "sheaf of barley") Today, we count each day with a blessing.
It's a small mitzvah, so it can be hard to remember. Last year, artist Hillel Smith came up with a unique and creative way to count the Omer.
On his tumblr, Best Omer Ever – he's not modest, but he's not wrong – he posts an animated gif each day of the Omer featuring the number of the day, and some of his gorgeous artwork.
In bright colors and with bold, typographical designs, Smith makes counting the Omer not just a mitzvah, but an aesthetic activity.
Smith — who was inspired by a project called #36daysoftype, where artists and designers created new interpretations of each letter and digit — brings something spiritual and clever to the practice of physically counting the Omer. Whether or not you counted the Omer this year, today's a great day to scroll through all of Smith's numbers, and recount the blessings of the past 49 days.