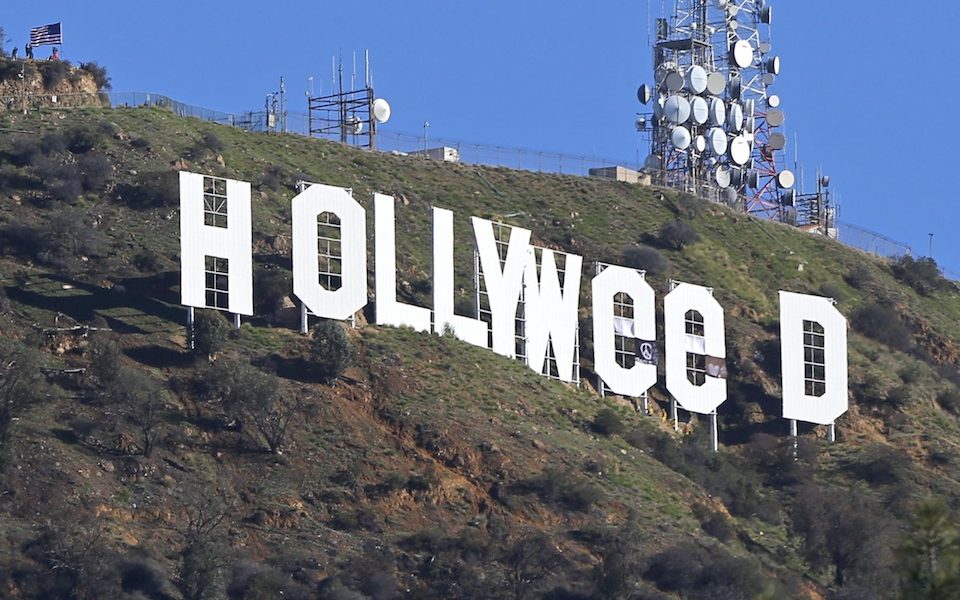 Earlier this week, 30-year-old Zachary Cole Fernandez was arrested for a prank that Los Angelenos woke up to on New Year's Day: The iconic Hollywood sign that hovers over the city's smog line had been altered overnight to read "Hollyweed." Fernandez credits the idea to the 1976 work of David Finegood, a Jewish art student who carried out the prank as a class project.
Fernandez says he aimed to spur conversation about cannabis following voters' approval of legalization in November.
As in Finegood's original project, the sign wasn't damaged – the letters were modified using tarps – and he's being charged with a misdemeanor. Back on New Year's Day in 1976, Daniel N. Finegood altered the sign to celebrate California decriminalizing marijuana, demoting possession from a criminal to a civil offense.
Finegood made a scale model, got some friends to help out, and informed the media so his work would be seen worldwide. His teacher gave him an A.
In 1987 Finegood and friends got to work again, changing the sign to "Ollywood" to protest Oliver North and the Iran-Contra hearings, and then to "Holywood" for the Pope's Easter visit; and finally in 1990 to "Oil War" in reaction to the Persian Gulf War.
The Hollywood sign is hard to resist messing with: it's huge, visible to thousands, and relatively easy to hike to. City officials say they'll beef up security to keep pranksters like Finegood and Fernandez at bay, for now.
Image: Snopes.com