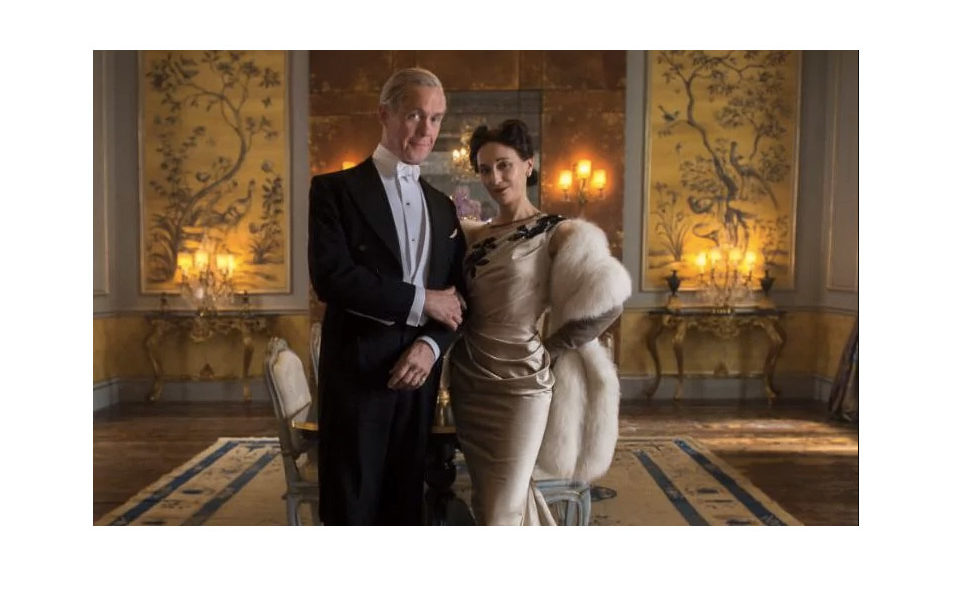 The Crown, Netflix's epic bio-drama about the British monarchy, failed to win any honors at this year's BAFTA awards, despite high praise for the show's historical accuracy and outstanding cast. But critics have pointed out one glaring omission, and it has to do with the secret Nazi ties of the British royal family.
The Crown begins in 1947, 11 years after Edward VIII (David Windsor) is told he constitutionally cannot marry Wallis Simpson, his American mistress, because she was divorced. Instead he abdicated the throne, becoming Duke of Windsor and leaving his younger brother, Albert, to become King George VI.
David aka the Duke of Windsor is portrayed as a "slightly pathetic, mournful character" and "a drawling, embittered old toff." While The Crown shows how hated he is for putting an unprepared Albert in charge, it's doesn't mention that he and his wife, Wallis, were Nazi sympathizers who tried to make a deal with the Third Reich to put them back on the throne.
Wallis, a close friend of the German ambassador in London, Joachim von Ribbentrop, wanted to be Queen "at any price." David, the son of a German princess and an admirer of Hitler, met the Fuhrer at his mountain retreat to discuss becoming a figurehead for an international peace movement—as defined by Hitler.
To get him out of the picture, Churchill appointed the duke as the governor of the Bahamas in 1940. Hitler tried to intervene, but to no avail. David and Wallis spent the rest of the war on the beach, and retired afterwards to Paris. His aspirations to the throne were never realized.