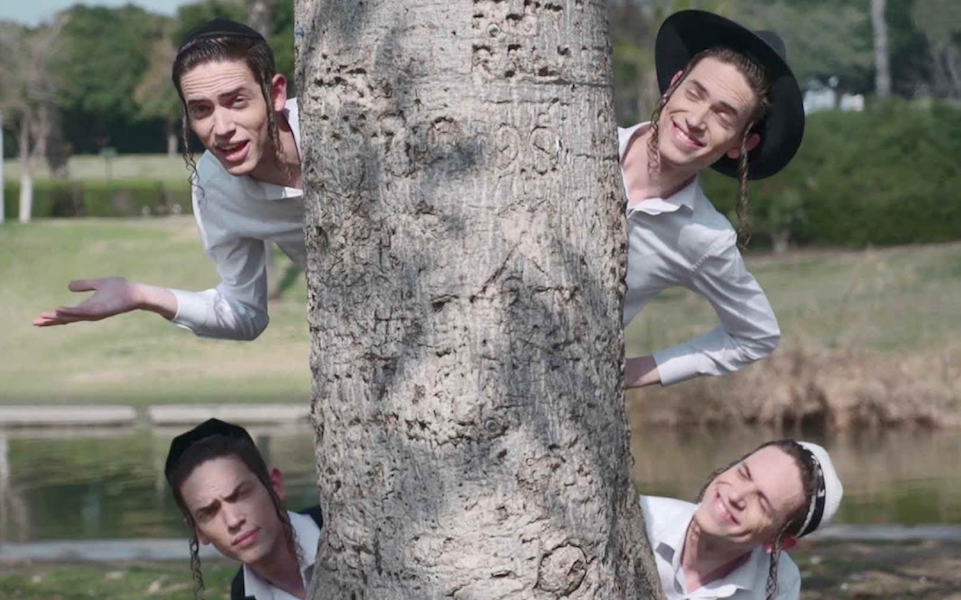 If you think all ultra-Orthodox Jews dress alike, you've got to see the recent video of Elimelekh "Melech" Zilbershlag, whose unlikely internet celebrity is built on decoding the signs of Haredi belonging. Melech's tips: Hasids often have ribbons on their black yarmulkas, but Lithuanians don't. Hasids grow their sidelocks longer than Mizrahim. And we haven't even started on the "quarter shoes." Confused? Just watch the video:
(Click "CC" on the bottom right for English subtitles.)
Fast-talking and full of chutzpah, this 20-year-old Vishnitz Hasid from the Israeli city of Haifa delivers a traditional perspective through trendy media in his video series "King in the Field." Coming from a community where smartphones are considered treyf, but himself the son of a prominent PR consultant, Melech had an atypical upbringing. He now uses his shoulder-length peyos and impish smile to convince bubbes to download Whatsapp in Yiddish.
But Melech is not just a charmer; he's a provocateur—and he likes to ruffle feathers on both sides. In another video (only in Hebrew, unfortunately) attacking secular support of construction work taking place on Shabbat, Melech drops a dig at the Haredi community for ballot-stuffing. Asked about his loyalties, Melech says: "I don't represent the Haredi sect or the Facebook sect. People keep asking me, 'How can a Haredi write this?' But the only one I'm representing is myself."