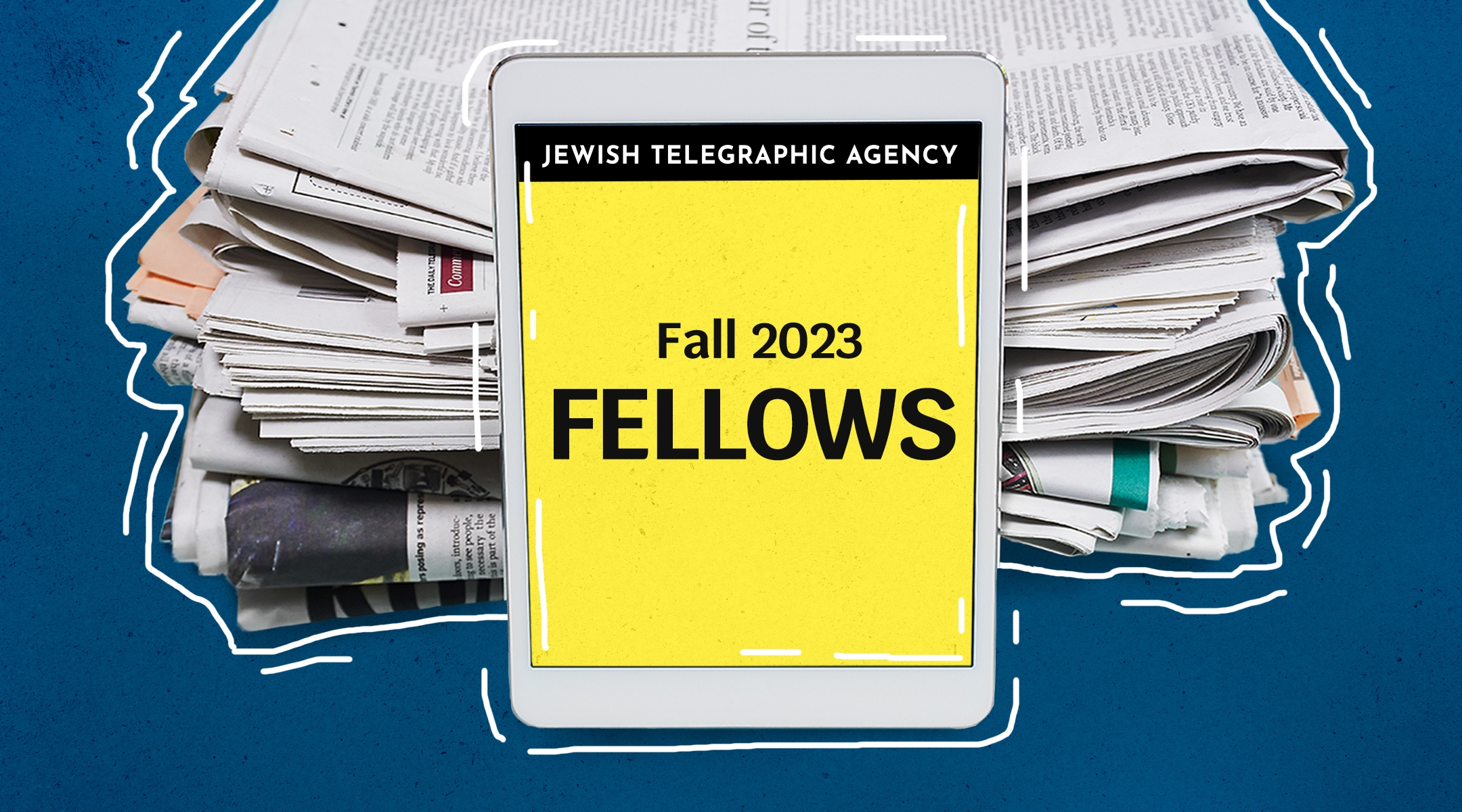 (Getty Images/Design by Grace Yagel)[/caption]
The 14 JTA Teen Journalism Fellows had already started reporting their first articles when the war in Israel broke out on Oct. 7. Even while devastated by the news, they quickly shifted gears to see the situation through a journalistic lens. To collect the voices of young Jews during a time of war, current and former fellows joined forces to shine a light on the crises' impact in the US and in Israel.
This is an important time for Jewish teens to be part of a media organization trusted to tell the stories of their peers. These young people, from four countries and five U.S. states, accept the challenge with honor.
Read more about the teens below. We're excited to share their reporting with you.
Meet Our Fall 2023 JTA Teen Fellows
These teens went into their schools, communities and synagogues to report on being young and Jewish all over the world.