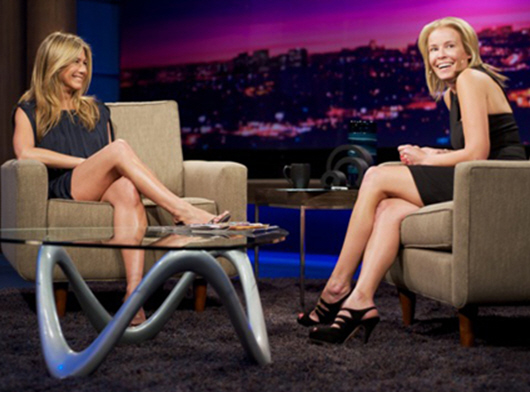 Star Magazine reports that Jennifer Aniston's boyfriend Justin Theroux is not particularly excited about the close relationship Jen has with comedian Chelsea Handler.
An insider told the magazine: "Justin thinks Chelsea is crass and a terrible influence on Jen. He's made it clear he doesn't want to spend time with Chelsea,
The two have been known to be good friends despite Jen's alleged refusal to take part in Chelsea's new sitcom.
The insider says that there is a good reason why Jen is insisting on the relationship with Chelsea: "She wants to hang out with Chelsea just to show Justin he can't control her. She wants to make that clear before things go any further."