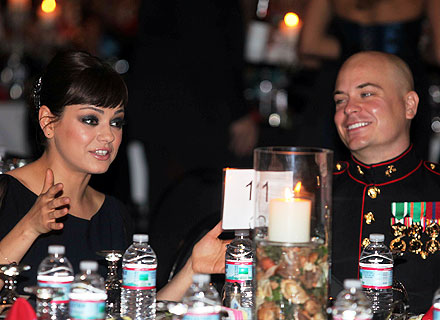 Move over, Avengers! There is a real-life superhero and her name is Mila Kunis.
According to TMZ, a 50-year-old man who works in Mila's house swallowed his tongue and collapsed. The starlet rushed to the scene, had a friend call 911 and then "grabbed the man's head … turned it to the side so he wouldn't choke … while another person stuffed a wallet in his mouth so he wouldn't swallow his tongue. "
Paramedics arrived on scene, rushed the man to a local hospital, where he made a full recovery.
So in conclusion: Mila Kunis is beautiful, talented, smart, bilingual, funny, Jewish, loves the troops, was GQ's Man of the Year and is also a life-saver. We may stop reporting about her so we can feel a little better about our sorry selves.